NYP
Průmyslové panelové PC
Založeno na procesorech Intel® Atom® až Intel® Xeon®
Windows 10 IoT Enterprise, Windows Embedded Standard 7 nebo bez operačního systému
Otevřený operační systém umožňuje používat vlastní software 
Ethernetový port pro přístup k vašim IT systémům
Faktor optimalizovaného tvaru: možnost 3, 2 nebo 1 vrstvy
Založeno na procesorech Intel® Atom® až Intel® Xeon®
Windows 10 IoT Enterprise, Windows Embedded Standard 7 nebo bez operačního systému
Otevřený operační systém umožňuje spouštění uživatelského softwaru a chod přizpůsobeného hardwaru
Ethernetový port pro přístup k vašim IT systémům
Průmyslový monitor s úhlopříčkou 18,5", 15,4" a 12,1"
K dispozici jako průmyslový kompaktní PC a průmyslový panelový PC (integrovaný průmyslový kompaktní PC + monitor)
Modely dostupné s rozhraním propojení monitoru NY pro připojení mezi průmyslovým PC a monitorem v délce až 100 m
Specifikace & informace pro objednání
| Produkt | Screen diagonal | Processor family | Processor specification | Cooling method | Memory | Storage | Operating system | Expansion slot | Modular port | Video output | Display ratio | Number of pixels, horizontal | Number of pixels, vertical | Description |
| --- | --- | --- | --- | --- | --- | --- | --- | --- | --- | --- | --- | --- | --- | --- |
| | 12.1 in | Intel® Core™ i7 | 4700EQ (2.4 GHz) | Active cooling (fan) | 4 GB RAM (non ECC) | No Storage | No OS | 1 x PCIe slot (X4 lanes) | RS-232 | DVI-I | 16:10 | 1280 | 800 | Industrial Panel PC with Intel® Core™ i7-4700EQ, 4 GB DRAM (non-ECC), No storage, No OS, PCIe slot, RS-232, 12.1" display with capacitive touchscreen |
| | 15.4 in | Intel® Core™ i7 | 4700EQ (2.4 GHz) | Active cooling (fan) | 4 GB RAM (non ECC) | No Storage | No OS | 1 x PCIe slot (X4 lanes) | RS-232 | DVI-I | 16:10 | 1280 | 800 | Industrial Panel PC with Intel® Core™ i7-4700EQ, 4 GB DRAM (non-ECC), No storage, No OS, PCIe slot, RS-232, 15.4" display with capacitive touchscreen |
| | 12.1 in | Intel® Core™ i7 | 4700EQ (2.4 GHz) | Active cooling (fan) | 4 GB RAM (non ECC) | No Storage | No OS | 1 x PCIe slot (X4 lanes) | DVI-D | DVI-I | 16:10 | 1280 | 800 | Industrial Panel PC with Intel® Core™ i7-4700EQ, 4 GB DRAM (non-ECC), No storage, No OS, PCIe slot, extra DVI-D, 12.1" display with capacitive touchscreen |
| | 15.4 in | Intel® Core™ i7 | 4700EQ (2.4 GHz) | Active cooling (fan) | 4 GB RAM (non ECC) | No Storage | No OS | 1 x PCIe slot (X4 lanes) | DVI-D | DVI-I | 16:10 | 1280 | 800 | Industrial Panel PC with Intel® Core™ i7-4700EQ, 4 GB DRAM (non-ECC), No storage, No OS, PCIe slot, extra DVI-D, 15.4" display with capacitive touchscreen |
| | 12.1 in | Intel® Core™ i7 | 4700EQ (2.4 GHz) | Active cooling (fan) | 4 GB RAM (non ECC) | No Storage | No OS | 1 x PCIe slot (X4 lanes) | NYML | DVI-I | 16:10 | 1280 | 800 | Industrial Panel PC with Intel® Core™ i7-4700EQ, 4 GB DRAM (non-ECC), No storage, No OS, PCIe slot, NYML port, 12.1" display with capacitive touchscreen |
| | 15.4 in | Intel® Core™ i7 | 4700EQ (2.4 GHz) | Active cooling (fan) | 4 GB RAM (non ECC) | No Storage | No OS | 1 x PCIe slot (X4 lanes) | NYML | DVI-I | 16:10 | 1280 | 800 | Industrial Panel PC with Intel® Core™ i7-4700EQ, 4 GB DRAM (non-ECC), No storage, No OS, PCIe slot, NYML port, 15.4" display with capacitive touchscreen |
| | 12.1 in | Intel® Core™ i7 | 4700EQ (2.4 GHz) | Active cooling (fan) | 4 GB RAM (non ECC) | 32 GB SSD | WES 7 (32 bits) | 1 x PCIe slot (X4 lanes) | RS-232 | DVI-I | 16:10 | 1280 | 800 | Industrial Panel PC with Intel® Core™ i7-4700EQ, 4 GB DRAM (non-ECC), 32 GB SSD-SLC, WES 7 (32-bit), PCIe slot, RS-232, 12.1" display with capacitive touchscreen |
| | 15.4 in | Intel® Core™ i7 | 4700EQ (2.4 GHz) | Active cooling (fan) | 4 GB RAM (non ECC) | 32 GB SSD | WES 7 (32 bits) | 1 x PCIe slot (X4 lanes) | RS-232 | DVI-I | 16:10 | 1280 | 800 | Industrial Panel PC with Intel® Core™ i7-4700EQ, 4 GB DRAM (non-ECC), 32 GB SSD-SLC, WES 7 (32-bit), PCIe slot, RS-232, 15.4" display with capacitive touchscreen |
| | 12.1 in | Intel® Core™ i7 | 4700EQ (2.4 GHz) | Active cooling (fan) | 4 GB RAM (non ECC) | 32 GB SSD | WES 7 (32 bits) | 1 x PCIe slot (X4 lanes) | DVI-D | DVI-I | 16:10 | 1280 | 800 | Industrial Panel PC with Intel® Core™ i7-4700EQ, 4 GB DRAM (non-ECC), 32 GB SSD-SLC, WES 7 (32-bit), PCIe slot, extra DVI-D, 12.1" display with capacitive touchscreen |
| | 15.4 in | Intel® Core™ i7 | 4700EQ (2.4 GHz) | Active cooling (fan) | 4 GB RAM (non ECC) | 32 GB SSD | WES 7 (32 bits) | 1 x PCIe slot (X4 lanes) | DVI-D | DVI-I | 16:10 | 1280 | 800 | Industrial Panel PC with Intel® Core™ i7-4700EQ, 4 GB DRAM (non-ECC), 32 GB SSD-SLC, WES 7 (32-bit), PCIe slot, extra DVI-D, 15.4" display with capacitive touchscreen |
| | 12.1 in | Intel® Core™ i7 | 4700EQ (2.4 GHz) | Active cooling (fan) | 4 GB RAM (non ECC) | 64 GB SSD | WES 7 (32 bits) | 1 x PCIe slot (X4 lanes) | RS-232 | DVI-I | 16:10 | 1280 | 800 | Industrial Panel PC with Intel® Core™ i7-4700EQ, 4 GB DRAM (non-ECC), 64 GB SSD-SLC, WES 7 (32-bit), PCIe slot, RS-232, 12.1" display with capacitive touchscreen |
| | 15.4 in | Intel® Core™ i7 | 4700EQ (2.4 GHz) | Active cooling (fan) | 4 GB RAM (non ECC) | 64 GB SSD | WES 7 (32 bits) | 1 x PCIe slot (X4 lanes) | RS-232 | DVI-I | 16:10 | 1280 | 800 | Industrial Panel PC with Intel® Core™ i7-4700EQ, 4 GB DRAM (non-ECC), 64 GB SSD-SLC, WES 7 (32-bit), PCIe slot, RS-232, 15.4" display with capacitive touchscreen |
| | 12.1 in | Intel® Core™ i7 | 4700EQ (2.4 GHz) | Active cooling (fan) | 4 GB RAM (non ECC) | 64 GB SSD | WES 7 (32 bits) | 1 x PCIe slot (X4 lanes) | DVI-D | DVI-I | 16:10 | 1280 | 800 | Industrial Panel PC with Intel® Core™ i7-4700EQ, 4 GB DRAM (non-ECC), 64 GB SSD-SLC, WES 7 (32-bit), PCIe slot, extra DVI-D, 12.1" display with capacitive touchscreen |
| | 15.4 in | Intel® Core™ i7 | 4700EQ (2.4 GHz) | Active cooling (fan) | 4 GB RAM (non ECC) | 64 GB SSD | WES 7 (32 bits) | 1 x PCIe slot (X4 lanes) | DVI-D | DVI-I | 16:10 | 1280 | 800 | Industrial Panel PC with Intel® Core™ i7-4700EQ, 4 GB DRAM (non-ECC), 64 GB SSD-SLC, WES 7 (32-bit), PCIe slot, extra DVI-D, 15.4" display with capacitive touchscreen |
| | 12.1 in | Intel® Core™ i7 | 4700EQ (2.4 GHz) | Active cooling (fan) | 4 GB RAM (non ECC) | 320 GB HDD | WES 7 (32 bits) | 1 x PCIe slot (X4 lanes) | RS-232 | DVI-I | 16:10 | 1280 | 800 | Industrial Panel PC with Intel® Core™ i7-4700EQ, 4 GB DRAM (non-ECC), 320 GB HDD, WES 7 (32-bit), PCIe slot, RS-232, 12.1" display with capacitive touchscreen |
| | 15.4 in | Intel® Core™ i7 | 4700EQ (2.4 GHz) | Active cooling (fan) | 4 GB RAM (non ECC) | 320 GB HDD | WES 7 (32 bits) | 1 x PCIe slot (X4 lanes) | RS-232 | DVI-I | 16:10 | 1280 | 800 | Industrial Panel PC with Intel® Core™ i7-4700EQ, 4 GB DRAM (non-ECC), 320 GB HDD, WES 7 (32-bit), PCIe slot, RS-232, 15.4" display with capacitive touchscreen |
| | 12.1 in | Intel® Core™ i7 | 4700EQ (2.4 GHz) | Active cooling (fan) | 4 GB RAM (non ECC) | 320 GB HDD | WES 7 (32 bits) | 1 x PCIe slot (X4 lanes) | DVI-D | DVI-I | 16:10 | 1280 | 800 | Industrial Panel PC with Intel® Core™ i7-4700EQ, 4 GB DRAM (non-ECC), 320 GB HDD, WES 7 (32-bit), PCIe slot, extra DVI-D, 12.1" display with capacitive touchscreen |
| | 15.4 in | Intel® Core™ i7 | 4700EQ (2.4 GHz) | Active cooling (fan) | 4 GB RAM (non ECC) | 320 GB HDD | WES 7 (32 bits) | 1 x PCIe slot (X4 lanes) | DVI-D | DVI-I | 16:10 | 1280 | 800 | Industrial Panel PC with Intel® Core™ i7-4700EQ, 4 GB DRAM (non-ECC), 320 GB HDD, WES 7 (32-bit), PCIe slot, extra DVI-D, 15.4" display with capacitive touchscreen |
| | 12.1 in | Intel® Core™ i7 | 4700EQ (2.4 GHz) | Active cooling (fan) | 4 GB RAM (non ECC) | 128 GB SSD | WES 7 (32 bits) | 1 x PCIe slot (X4 lanes) | RS-232 | DVI-I | 16:10 | 1280 | 800 | Industrial Panel PC with Intel® Core™ i7-4700EQ, 4 GB DRAM (non-ECC), 128 GB SSD-iMLC, WES 7 (32-bit), PCIe slot, RS-232, 12.1" display with capacitive touchscreen |
| | 15.4 in | Intel® Core™ i7 | 4700EQ (2.4 GHz) | Active cooling (fan) | 4 GB RAM (non ECC) | 128 GB SSD | WES 7 (32 bits) | 1 x PCIe slot (X4 lanes) | RS-232 | DVI-I | 16:10 | 1280 | 800 | Industrial Panel PC with Intel® Core™ i7-4700EQ, 4 GB DRAM (non-ECC), 128 GB SSD-iMLC, WES 7 (32-bit), PCIe slot, RS-232, 15.4" display with capacitive touchscreen |
| | 12.1 in | Intel® Core™ i7 | 4700EQ (2.4 GHz) | Active cooling (fan) | 4 GB RAM (non ECC) | 128 GB SSD | WES 7 (32 bits) | 1 x PCIe slot (X4 lanes) | DVI-D | DVI-I | 16:10 | 1280 | 800 | Industrial Panel PC with Intel® Core™ i7-4700EQ, 4 GB DRAM (non-ECC), 128 GB SSD-iMLC, WES 7 (32-bit), PCIe slot, extra DVI-D, 12.1" display with capacitive touchscreen |
| | 15.4 in | Intel® Core™ i7 | 4700EQ (2.4 GHz) | Active cooling (fan) | 4 GB RAM (non ECC) | 128 GB SSD | WES 7 (32 bits) | 1 x PCIe slot (X4 lanes) | DVI-D | DVI-I | 16:10 | 1280 | 800 | Industrial Panel PC with Intel® Core™ i7-4700EQ, 4 GB DRAM (non-ECC), 128 GB SSD-iMLC, WES 7 (32-bit), PCIe slot, extra DVI-D, 15.4" display with capacitive touchscreen |
| | 12.1 in | Intel® Core™ i7 | 4700EQ (2.4 GHz) | Active cooling (fan) | 4 GB RAM (non ECC) | 32 GB SSD | WES 7 (64 bits) | 1 x PCIe slot (X4 lanes) | RS-232 | DVI-I | 16:10 | 1280 | 800 | Industrial Panel PC with Intel® Core™ i7-4700EQ, 4 GB DRAM (non-ECC), 32 GB SSD-SLC, WES 7 (64-bit), PCIe slot, RS-232, 12.1" display with capacitive touchscreen |
| | 15.4 in | Intel® Core™ i7 | 4700EQ (2.4 GHz) | Active cooling (fan) | 4 GB RAM (non ECC) | 32 GB SSD | WES 7 (64 bits) | 1 x PCIe slot (X4 lanes) | RS-232 | DVI-I | 16:10 | 1280 | 800 | Industrial Panel PC with Intel® Core™ i7-4700EQ, 4 GB DRAM (non-ECC), 32 GB SSD-SLC, WES 7 (64-bit), PCIe slot, RS-232, 15.4" display with capacitive touchscreen |
| | 12.1 in | Intel® Core™ i7 | 4700EQ (2.4 GHz) | Active cooling (fan) | 4 GB RAM (non ECC) | 32 GB SSD | WES 7 (64 bits) | 1 x PCIe slot (X4 lanes) | DVI-D | DVI-I | 16:10 | 1280 | 800 | Industrial Panel PC with Intel® Core™ i7-4700EQ, 4 GB DRAM (non-ECC), 32 GB SSD-SLC, WES 7 (64-bit), PCIe slot, extra DVI-D, 12.1" display with capacitive touchscreen |
| | 15.4 in | Intel® Core™ i7 | 4700EQ (2.4 GHz) | Active cooling (fan) | 4 GB RAM (non ECC) | 32 GB SSD | WES 7 (64 bits) | 1 x PCIe slot (X4 lanes) | DVI-D | DVI-I | 16:10 | 1280 | 800 | Industrial Panel PC with Intel® Core™ i7-4700EQ, 4 GB DRAM (non-ECC), 32 GB SSD-SLC, WES 7 (64-bit), PCIe slot, extra DVI-D, 15.4" display with capacitive touchscreen |
| | 12.1 in | Intel® Core™ i7 | 4700EQ (2.4 GHz) | Active cooling (fan) | 4 GB RAM (non ECC) | 64 GB SSD | WES 7 (64 bits) | 1 x PCIe slot (X4 lanes) | RS-232 | DVI-I | 16:10 | 1280 | 800 | Industrial Panel PC with Intel® Core™ i7-4700EQ, 4 GB DRAM (non-ECC), 64 GB SSD-SLC, WES 7 (64-bit), PCIe slot, RS-232, 12.1" display with capacitive touchscreen |
| | 15.4 in | Intel® Core™ i7 | 4700EQ (2.4 GHz) | Active cooling (fan) | 4 GB RAM (non ECC) | 64 GB SSD | WES 7 (64 bits) | 1 x PCIe slot (X4 lanes) | RS-232 | DVI-I | 16:10 | 1280 | 800 | Industrial Panel PC with Intel® Core™ i7-4700EQ, 4 GB DRAM (non-ECC), 64 GB SSD-SLC, WES 7 (64-bit), PCIe slot, RS-232, 15.4" display with capacitive touchscreen |
| | 12.1 in | Intel® Core™ i7 | 4700EQ (2.4 GHz) | Active cooling (fan) | 4 GB RAM (non ECC) | 64 GB SSD | WES 7 (64 bits) | 1 x PCIe slot (X4 lanes) | DVI-D | DVI-I | 16:10 | 1280 | 800 | Industrial Panel PC with Intel® Core™ i7-4700EQ, 4 GB DRAM (non-ECC), 64 GB SSD-SLC, WES 7 (64-bit), PCIe slot, extra DVI-D, 12.1" display with capacitive touchscreen |
| | 15.4 in | Intel® Core™ i7 | 4700EQ (2.4 GHz) | Active cooling (fan) | 4 GB RAM (non ECC) | 64 GB SSD | WES 7 (64 bits) | 1 x PCIe slot (X4 lanes) | DVI-D | DVI-I | 16:10 | 1280 | 800 | Industrial Panel PC with Intel® Core™ i7-4700EQ, 4 GB DRAM (non-ECC), 64 GB SSD-SLC, WES 7 (64-bit), PCIe slot, extra DVI-D, 15.4" display with capacitive touchscreen |
| | 12.1 in | Intel® Core™ i7 | 4700EQ (2.4 GHz) | Active cooling (fan) | 4 GB RAM (non ECC) | 320 GB HDD | WES 7 (64 bits) | 1 x PCIe slot (X4 lanes) | RS-232 | DVI-I | 16:10 | 1280 | 800 | Industrial Panel PC with Intel® Core™ i7-4700EQ, 4 GB DRAM (non-ECC), 320 GB HDD, WES 7 (64-bit), PCIe slot, RS-232, 12.1" display with capacitive touchscreen |
| | 15.4 in | Intel® Core™ i7 | 4700EQ (2.4 GHz) | Active cooling (fan) | 4 GB RAM (non ECC) | 320 GB HDD | WES 7 (64 bits) | 1 x PCIe slot (X4 lanes) | RS-232 | DVI-I | 16:10 | 1280 | 800 | Industrial Panel PC with Intel® Core™ i7-4700EQ, 4 GB DRAM (non-ECC), 320 GB HDD, WES 7 (64-bit), PCIe slot, RS-232, 15.4" display with capacitive touchscreen |
| | 12.1 in | Intel® Core™ i7 | 4700EQ (2.4 GHz) | Active cooling (fan) | 4 GB RAM (non ECC) | 320 GB HDD | WES 7 (64 bits) | 1 x PCIe slot (X4 lanes) | DVI-D | DVI-I | 16:10 | 1280 | 800 | Industrial Panel PC with Intel® Core™ i7-4700EQ, 4 GB DRAM (non-ECC), 320 GB HDD, WES 7 (64-bit), PCIe slot, extra DVI-D, 12.1" display with capacitive touchscreen |
| | 15.4 in | Intel® Core™ i7 | 4700EQ (2.4 GHz) | Active cooling (fan) | 4 GB RAM (non ECC) | 320 GB HDD | WES 7 (64 bits) | 1 x PCIe slot (X4 lanes) | DVI-D | DVI-I | 16:10 | 1280 | 800 | Industrial Panel PC with Intel® Core™ i7-4700EQ, 4 GB DRAM (non-ECC), 320 GB HDD, WES 7 (64-bit), PCIe slot, extra DVI-D, 15.4" display with capacitive touchscreen |
| | 12.1 in | Intel® Core™ i7 | 4700EQ (2.4 GHz) | Active cooling (fan) | 4 GB RAM (non ECC) | 128 GB SSD | WES 7 (64 bits) | 1 x PCIe slot (X4 lanes) | RS-232 | DVI-I | 16:10 | 1280 | 800 | Industrial Panel PC with Intel® Core™ i7-4700EQ, 4 GB DRAM (non-ECC), 128 GB SSD-iMLC, WES 7 (64-bit), PCIe slot, RS-232, 12.1" display with capacitive touchscreen |
| | 15.4 in | Intel® Core™ i7 | 4700EQ (2.4 GHz) | Active cooling (fan) | 4 GB RAM (non ECC) | 128 GB SSD | WES 7 (64 bits) | 1 x PCIe slot (X4 lanes) | RS-232 | DVI-I | 16:10 | 1280 | 800 | Industrial Panel PC with Intel® Core™ i7-4700EQ, 4 GB DRAM (non-ECC), 128 GB SSD-iMLC, WES 7 (64-bit), PCIe slot, RS-232, 15.4" display with capacitive touchscreen |
| | 12.1 in | Intel® Core™ i7 | 4700EQ (2.4 GHz) | Active cooling (fan) | 4 GB RAM (non ECC) | 128 GB SSD | WES 7 (64 bits) | 1 x PCIe slot (X4 lanes) | DVI-D | DVI-I | 16:10 | 1280 | 800 | Industrial Panel PC with Intel® Core™ i7-4700EQ, 4 GB DRAM (non-ECC), 128 GB SSD-iMLC, WES 7 (64-bit), PCIe slot, extra DVI-D, 12.1" display with capacitive touchscreen |
| | 15.4 in | Intel® Core™ i7 | 4700EQ (2.4 GHz) | Active cooling (fan) | 4 GB RAM (non ECC) | 128 GB SSD | WES 7 (64 bits) | 1 x PCIe slot (X4 lanes) | DVI-D | DVI-I | 16:10 | 1280 | 800 | Industrial Panel PC with Intel® Core™ i7-4700EQ, 4 GB DRAM (non-ECC), 128 GB SSD-iMLC, WES 7 (64-bit), PCIe slot, extra DVI-D, 15.4" display with capacitive touchscreen |
| | 12.1 in | Intel® Core™ i7 | 4700EQ (2.4 GHz) | Active cooling (fan) | 4 GB RAM (non ECC) | 64 GB SSD | Windows 10 (64 bits) | 1 x PCIe slot (X4 lanes) | RS-232 | DVI-I | 16:10 | 1280 | 800 | Industrial Panel PC with Intel® Core™ i7-4700EQ, 4 GB DRAM (non-ECC), 64 GB SSD-SLC, WIN 10 IoT Ent. (64-bit), PCIe slot, RS-232, 12.1" display with capacitive touchscreen |
| | 15.4 in | Intel® Core™ i7 | 4700EQ (2.4 GHz) | Active cooling (fan) | 4 GB RAM (non ECC) | 64 GB SSD | Windows 10 (64 bits) | 1 x PCIe slot (X4 lanes) | RS-232 | DVI-I | 16:10 | 1280 | 800 | Industrial Panel PC with Intel® Core™ i7-4700EQ, 4 GB DRAM (non-ECC), 64 GB SSD-SLC, WIN 10 IoT Ent. (64-bit), PCIe slot, RS-232, 15.4" display with capacitive touchscreen |
| | 12.1 in | Intel® Core™ i7 | 4700EQ (2.4 GHz) | Active cooling (fan) | 4 GB RAM (non ECC) | 64 GB SSD | Windows 10 (64 bits) | 1 x PCIe slot (X4 lanes) | DVI-D | DVI-I | 16:10 | 1280 | 800 | Industrial Panel PC with Intel® Core™ i7-4700EQ, 4 GB DRAM (non-ECC), 64 GB SSD-SLC, WIN 10 IoT Ent. (64-bit), PCIe slot, extra DVI-D, 12.1" display with capacitive touchscreen |
| | 15.4 in | Intel® Core™ i7 | 4700EQ (2.4 GHz) | Active cooling (fan) | 4 GB RAM (non ECC) | 64 GB SSD | Windows 10 (64 bits) | 1 x PCIe slot (X4 lanes) | DVI-D | DVI-I | 16:10 | 1280 | 800 | Industrial Panel PC with Intel® Core™ i7-4700EQ, 4 GB DRAM (non-ECC), 64 GB SSD-SLC, WIN 10 IoT Ent. (64-bit), PCIe slot, extra DVI-D, 15.4" display with capacitive touchscreen |
| | 12.1 in | Intel® Core™ i7 | 4700EQ (2.4 GHz) | Active cooling (fan) | 4 GB RAM (non ECC) | 64 GB SSD | Windows 10 (64 bits) | 1 x PCIe slot (X4 lanes) | NYML | DVI-I | 16:10 | 1280 | 800 | Industrial Panel PC with Intel® Core™ i7-4700EQ, 4 GB DRAM (non-ECC), 64 GB SSD-SLC, WIN 10 IoT Ent. (64-bit), PCIe slot, NYML port, 12.1" display with capacitive touchscreen |
| | 15.4 in | Intel® Core™ i7 | 4700EQ (2.4 GHz) | Active cooling (fan) | 4 GB RAM (non ECC) | 64 GB SSD | Windows 10 (64 bits) | 1 x PCIe slot (X4 lanes) | NYML | DVI-I | 16:10 | 1280 | 800 | Industrial Panel PC with Intel® Core™ i7-4700EQ, 4 GB DRAM (non-ECC), 64 GB SSD-SLC, WIN 10 IoT Ent. (64-bit), PCIe slot, NYML port, 15.4" display with capacitive touchscreen |
| | 12.1 in | Intel® Core™ i7 | 4700EQ (2.4 GHz) | Active cooling (fan) | 4 GB RAM (non ECC) | 320 GB HDD | Windows 10 (64 bits) | 1 x PCIe slot (X4 lanes) | RS-232 | DVI-I | 16:10 | 1280 | 800 | Industrial Panel PC with Intel® Core™ i7-4700EQ, 4 GB DRAM (non-ECC), 320 GB HDD, WIN 10 IoT Ent. (64-bit), PCIe slot, RS-232, 12.1" display with capacitive touchscreen |
| | 15.4 in | Intel® Core™ i7 | 4700EQ (2.4 GHz) | Active cooling (fan) | 4 GB RAM (non ECC) | 320 GB HDD | Windows 10 (64 bits) | 1 x PCIe slot (X4 lanes) | RS-232 | DVI-I | 16:10 | 1280 | 800 | Industrial Panel PC with Intel® Core™ i7-4700EQ, 4 GB DRAM (non-ECC), 320 GB HDD, WIN 10 IoT Ent. (64-bit), PCIe slot, RS-232, 15.4" display with capacitive touchscreen |
| | 12.1 in | Intel® Core™ i7 | 4700EQ (2.4 GHz) | Active cooling (fan) | 4 GB RAM (non ECC) | 320 GB HDD | Windows 10 (64 bits) | 1 x PCIe slot (X4 lanes) | DVI-D | DVI-I | 16:10 | 1280 | 800 | Industrial Panel PC with Intel® Core™ i7-4700EQ, 4 GB DRAM (non-ECC), 320 GB HDD, WIN 10 IoT Ent. (64-bit), PCIe slot, extra DVI-D, 12.1" display with capacitive touchscreen |
| | 15.4 in | Intel® Core™ i7 | 4700EQ (2.4 GHz) | Active cooling (fan) | 4 GB RAM (non ECC) | 320 GB HDD | Windows 10 (64 bits) | 1 x PCIe slot (X4 lanes) | DVI-D | DVI-I | 16:10 | 1280 | 800 | Industrial Panel PC with Intel® Core™ i7-4700EQ, 4 GB DRAM (non-ECC), 320 GB HDD, WIN 10 IoT Ent. (64-bit), PCIe slot, extra DVI-D, 15.4" display with capacitive touchscreen |
| | 12.1 in | Intel® Core™ i7 | 4700EQ (2.4 GHz) | Active cooling (fan) | 4 GB RAM (non ECC) | 320 GB HDD | Windows 10 (64 bits) | 1 x PCIe slot (X4 lanes) | NYML | DVI-I | 16:10 | 1280 | 800 | Industrial Panel PC with Intel® Core™ i7-4700EQ, 4 GB DRAM (non-ECC), 320 GB HDD, WIN 10 IoT Ent. (64-bit), PCIe slot, NYML port, 12.1" display with capacitive touchscreen |
| | 15.4 in | Intel® Core™ i7 | 4700EQ (2.4 GHz) | Active cooling (fan) | 4 GB RAM (non ECC) | 320 GB HDD | Windows 10 (64 bits) | 1 x PCIe slot (X4 lanes) | NYML | DVI-I | 16:10 | 1280 | 800 | Industrial Panel PC with Intel® Core™ i7-4700EQ, 4 GB DRAM (non-ECC), 320 GB HDD, WIN 10 IoT Ent. (64-bit), PCIe slot, NYML port, 15.4" display with capacitive touchscreen |
| | 12.1 in | Intel® Core™ i7 | 4700EQ (2.4 GHz) | Active cooling (fan) | 4 GB RAM (non ECC) | 128 GB SSD | Windows 10 (64 bits) | 1 x PCIe slot (X4 lanes) | RS-232 | DVI-I | 16:10 | 1280 | 800 | Industrial Panel PC with Intel® Core™ i7-4700EQ, 4 GB DRAM (non-ECC), 128 GB SSD-iMLC, WIN 10 IoT Ent. (64-bit), PCIe slot, RS-232, 12.1" display with capacitive touchscreen |
| | 15.4 in | Intel® Core™ i7 | 4700EQ (2.4 GHz) | Active cooling (fan) | 4 GB RAM (non ECC) | 128 GB SSD | Windows 10 (64 bits) | 1 x PCIe slot (X4 lanes) | RS-232 | DVI-I | 16:10 | 1280 | 800 | Industrial Panel PC with Intel® Core™ i7-4700EQ, 4 GB DRAM (non-ECC), 128 GB SSD-iMLC, WIN 10 IoT Ent. (64-bit), PCIe slot, RS-232, 15.4" display with capacitive touchscreen |
| | 12.1 in | Intel® Core™ i7 | 4700EQ (2.4 GHz) | Active cooling (fan) | 4 GB RAM (non ECC) | 128 GB SSD | Windows 10 (64 bits) | 1 x PCIe slot (X4 lanes) | DVI-D | DVI-I | 16:10 | 1280 | 800 | Industrial Panel PC with Intel® Core™ i7-4700EQ, 4 GB DRAM (non-ECC), 128 GB SSD-iMLC, WIN 10 IoT Ent. (64-bit), PCIe slot, extra DVI-D, 12.1" display with capacitive touchscreen |
| | 15.4 in | Intel® Core™ i7 | 4700EQ (2.4 GHz) | Active cooling (fan) | 4 GB RAM (non ECC) | 128 GB SSD | Windows 10 (64 bits) | 1 x PCIe slot (X4 lanes) | DVI-D | DVI-I | 16:10 | 1280 | 800 | Industrial Panel PC with Intel® Core™ i7-4700EQ, 4 GB DRAM (non-ECC), 128 GB SSD-iMLC, WIN 10 IoT Ent. (64-bit), PCIe slot, extra DVI-D, 15.4" display with capacitive touchscreen |
| | 12.1 in | Intel® Core™ i7 | 4700EQ (2.4 GHz) | Active cooling (fan) | 4 GB RAM (non ECC) | 128 GB SSD | Windows 10 (64 bits) | 1 x PCIe slot (X4 lanes) | NYML | DVI-I | 16:10 | 1280 | 800 | Industrial Panel PC with Intel® Core™ i7-4700EQ, 4 GB DRAM (non-ECC), 128 GB SSD-iMLC, WIN 10 IoT Ent. (64-bit), PCIe slot, NYML port, 12.1" display with capacitive touchscreen |
| | 15.4 in | Intel® Core™ i7 | 4700EQ (2.4 GHz) | Active cooling (fan) | 4 GB RAM (non ECC) | 128 GB SSD | Windows 10 (64 bits) | 1 x PCIe slot (X4 lanes) | NYML | DVI-I | 16:10 | 1280 | 800 | Industrial Panel PC with Intel® Core™ i7-4700EQ, 4 GB DRAM (non-ECC), 128 GB SSD-iMLC, WIN 10 IoT Ent. (64-bit), PCIe slot, NYML port, 15.4" display with capacitive touchscreen |
| | 12.1 in | Intel® Core™ i7 | 4700EQ (2.4 GHz) | Active cooling (fan) | 8 GB RAM (non ECC) | No Storage | No OS | 1 x PCIe slot (X4 lanes) | RS-232 | DVI-I | 16:10 | 1280 | 800 | Industrial Panel PC with Intel® Core™ i7-4700EQ, 8 GB DRAM (non-ECC), No storage, No OS, PCIe slot, RS-232, 12.1" display with capacitive touchscreen |
| | 15.4 in | Intel® Core™ i7 | 4700EQ (2.4 GHz) | Active cooling (fan) | 8 GB RAM (non ECC) | No Storage | No OS | 1 x PCIe slot (X4 lanes) | RS-232 | DVI-I | 16:10 | 1280 | 800 | Industrial Panel PC with Intel® Core™ i7-4700EQ, 8 GB DRAM (non-ECC), No storage, No OS, PCIe slot, RS-232, 15.4" display with capacitive touchscreen |
| | 12.1 in | Intel® Core™ i7 | 4700EQ (2.4 GHz) | Active cooling (fan) | 8 GB RAM (non ECC) | No Storage | No OS | 1 x PCIe slot (X4 lanes) | DVI-D | DVI-I | 16:10 | 1280 | 800 | Industrial Panel PC with Intel® Core™ i7-4700EQ, 8 GB DRAM (non-ECC), No storage, No OS, PCIe slot, extra DVI-D, 12.1" display with capacitive touchscreen |
| | 15.4 in | Intel® Core™ i7 | 4700EQ (2.4 GHz) | Active cooling (fan) | 8 GB RAM (non ECC) | No Storage | No OS | 1 x PCIe slot (X4 lanes) | DVI-D | DVI-I | 16:10 | 1280 | 800 | Industrial Panel PC with Intel® Core™ i7-4700EQ, 8 GB DRAM (non-ECC), No storage, No OS, PCIe slot, extra DVI-D, 15.4" display with capacitive touchscreen |
| | 12.1 in | Intel® Core™ i7 | 4700EQ (2.4 GHz) | Active cooling (fan) | 8 GB RAM (non ECC) | No Storage | No OS | 1 x PCIe slot (X4 lanes) | NYML | DVI-I | 16:10 | 1280 | 800 | Industrial Panel PC with Intel® Core™ i7-4700EQ, 8 GB DRAM (non-ECC), No storage, No OS, PCIe slot, NYML port, 12.1" display with capacitive touchscreen |
| | 15.4 in | Intel® Core™ i7 | 4700EQ (2.4 GHz) | Active cooling (fan) | 8 GB RAM (non ECC) | No Storage | No OS | 1 x PCIe slot (X4 lanes) | NYML | DVI-I | 16:10 | 1280 | 800 | Industrial Panel PC with Intel® Core™ i7-4700EQ, 8 GB DRAM (non-ECC), No storage, No OS, PCIe slot, NYML port, 15.4" display with capacitive touchscreen |
| | 12.1 in | Intel® Core™ i7 | 4700EQ (2.4 GHz) | Active cooling (fan) | 8 GB RAM (non ECC) | 32 GB SSD | WES 7 (64 bits) | 1 x PCIe slot (X4 lanes) | RS-232 | DVI-I | 16:10 | 1280 | 800 | Industrial Panel PC with Intel® Core™ i7-4700EQ, 8 GB DRAM (non-ECC), 32 GB SSD-SLC, WES 7 (64-bit), PCIe slot, RS-232, 12.1" display with capacitive touchscreen |
| | 15.4 in | Intel® Core™ i7 | 4700EQ (2.4 GHz) | Active cooling (fan) | 8 GB RAM (non ECC) | 32 GB SSD | WES 7 (64 bits) | 1 x PCIe slot (X4 lanes) | RS-232 | DVI-I | 16:10 | 1280 | 800 | Industrial Panel PC with Intel® Core™ i7-4700EQ, 8 GB DRAM (non-ECC), 32 GB SSD-SLC, WES 7 (64-bit), PCIe slot, RS-232, 15.4" display with capacitive touchscreen |
| | 12.1 in | Intel® Core™ i7 | 4700EQ (2.4 GHz) | Active cooling (fan) | 8 GB RAM (non ECC) | 32 GB SSD | WES 7 (64 bits) | 1 x PCIe slot (X4 lanes) | DVI-D | DVI-I | 16:10 | 1280 | 800 | Industrial Panel PC with Intel® Core™ i7-4700EQ, 8 GB DRAM (non-ECC), 32 GB SSD-SLC, WES 7 (64-bit), PCIe slot, extra DVI-D, 12.1" display with capacitive touchscreen |
| | 15.4 in | Intel® Core™ i7 | 4700EQ (2.4 GHz) | Active cooling (fan) | 8 GB RAM (non ECC) | 32 GB SSD | WES 7 (64 bits) | 1 x PCIe slot (X4 lanes) | DVI-D | DVI-I | 16:10 | 1280 | 800 | Industrial Panel PC with Intel® Core™ i7-4700EQ, 8 GB DRAM (non-ECC), 32 GB SSD-SLC, WES 7 (64-bit), PCIe slot, extra DVI-D, 15.4" display with capacitive touchscreen |
| | 12.1 in | Intel® Core™ i7 | 4700EQ (2.4 GHz) | Active cooling (fan) | 8 GB RAM (non ECC) | 64 GB SSD | WES 7 (64 bits) | 1 x PCIe slot (X4 lanes) | RS-232 | DVI-I | 16:10 | 1280 | 800 | Industrial Panel PC with Intel® Core™ i7-4700EQ, 8 GB DRAM (non-ECC), 64 GB SSD-SLC, WES 7 (64-bit), PCIe slot, RS-232, 12.1" display with capacitive touchscreen |
| | 15.4 in | Intel® Core™ i7 | 4700EQ (2.4 GHz) | Active cooling (fan) | 8 GB RAM (non ECC) | 64 GB SSD | WES 7 (64 bits) | 1 x PCIe slot (X4 lanes) | RS-232 | DVI-I | 16:10 | 1280 | 800 | Industrial Panel PC with Intel® Core™ i7-4700EQ, 8 GB DRAM (non-ECC), 64 GB SSD-SLC, WES 7 (64-bit), PCIe slot, RS-232, 15.4" display with capacitive touchscreen |
| | 12.1 in | Intel® Core™ i7 | 4700EQ (2.4 GHz) | Active cooling (fan) | 8 GB RAM (non ECC) | 64 GB SSD | WES 7 (64 bits) | 1 x PCIe slot (X4 lanes) | DVI-D | DVI-I | 16:10 | 1280 | 800 | Industrial Panel PC with Intel® Core™ i7-4700EQ, 8 GB DRAM (non-ECC), 64 GB SSD-SLC, WES 7 (64-bit), PCIe slot, extra DVI-D, 12.1" display with capacitive touchscreen |
| | 15.4 in | Intel® Core™ i7 | 4700EQ (2.4 GHz) | Active cooling (fan) | 8 GB RAM (non ECC) | 64 GB SSD | WES 7 (64 bits) | 1 x PCIe slot (X4 lanes) | DVI-D | DVI-I | 16:10 | 1280 | 800 | Industrial Panel PC with Intel® Core™ i7-4700EQ, 8 GB DRAM (non-ECC), 64 GB SSD-SLC, WES 7 (64-bit), PCIe slot, extra DVI-D, 15.4" display with capacitive touchscreen |
| | 12.1 in | Intel® Core™ i7 | 4700EQ (2.4 GHz) | Active cooling (fan) | 8 GB RAM (non ECC) | 320 GB HDD | WES 7 (64 bits) | 1 x PCIe slot (X4 lanes) | RS-232 | DVI-I | 16:10 | 1280 | 800 | Industrial Panel PC with Intel® Core™ i7-4700EQ, 8 GB DRAM (non-ECC), 320 GB HDD, WES 7 (64-bit), PCIe slot, RS-232, 12.1" display with capacitive touchscreen |
| | 15.4 in | Intel® Core™ i7 | 4700EQ (2.4 GHz) | Active cooling (fan) | 8 GB RAM (non ECC) | 320 GB HDD | WES 7 (64 bits) | 1 x PCIe slot (X4 lanes) | RS-232 | DVI-I | 16:10 | 1280 | 800 | Industrial Panel PC with Intel® Core™ i7-4700EQ, 8 GB DRAM (non-ECC), 320 GB HDD, WES 7 (64-bit), PCIe slot, RS-232, 15.4" display with capacitive touchscreen |
| | 12.1 in | Intel® Core™ i7 | 4700EQ (2.4 GHz) | Active cooling (fan) | 8 GB RAM (non ECC) | 320 GB HDD | WES 7 (64 bits) | 1 x PCIe slot (X4 lanes) | DVI-D | DVI-I | 16:10 | 1280 | 800 | Industrial Panel PC with Intel® Core™ i7-4700EQ, 8 GB DRAM (non-ECC), 320 GB HDD, WES 7 (64-bit), PCIe slot, extra DVI-D, 12.1" display with capacitive touchscreen |
| | 15.4 in | Intel® Core™ i7 | 4700EQ (2.4 GHz) | Active cooling (fan) | 8 GB RAM (non ECC) | 320 GB HDD | WES 7 (64 bits) | 1 x PCIe slot (X4 lanes) | DVI-D | DVI-I | 16:10 | 1280 | 800 | Industrial Panel PC with Intel® Core™ i7-4700EQ, 8 GB DRAM (non-ECC), 320 GB HDD, WES 7 (64-bit), PCIe slot, extra DVI-D, 15.4" display with capacitive touchscreen |
| | 12.1 in | Intel® Core™ i7 | 4700EQ (2.4 GHz) | Active cooling (fan) | 8 GB RAM (non ECC) | 128 GB SSD | WES 7 (64 bits) | 1 x PCIe slot (X4 lanes) | RS-232 | DVI-I | 16:10 | 1280 | 800 | Industrial Panel PC with Intel® Core™ i7-4700EQ, 8 GB DRAM (non-ECC), 128 GB SSD-iMLC, WES 7 (64-bit), PCIe slot, RS-232, 12.1" display with capacitive touchscreen |
| | 15.4 in | Intel® Core™ i7 | 4700EQ (2.4 GHz) | Active cooling (fan) | 8 GB RAM (non ECC) | 128 GB SSD | WES 7 (64 bits) | 1 x PCIe slot (X4 lanes) | RS-232 | DVI-I | 16:10 | 1280 | 800 | Industrial Panel PC with Intel® Core™ i7-4700EQ, 8 GB DRAM (non-ECC), 128 GB SSD-iMLC, WES 7 (64-bit), PCIe slot, RS-232, 15.4" display with capacitive touchscreen |
| | 12.1 in | Intel® Core™ i7 | 4700EQ (2.4 GHz) | Active cooling (fan) | 8 GB RAM (non ECC) | 128 GB SSD | WES 7 (64 bits) | 1 x PCIe slot (X4 lanes) | DVI-D | DVI-I | 16:10 | 1280 | 800 | Industrial Panel PC with Intel® Core™ i7-4700EQ, 8 GB DRAM (non-ECC), 128 GB SSD-iMLC, WES 7 (64-bit), PCIe slot, extra DVI-D, 12.1" display with capacitive touchscreen |
| | 15.4 in | Intel® Core™ i7 | 4700EQ (2.4 GHz) | Active cooling (fan) | 8 GB RAM (non ECC) | 128 GB SSD | WES 7 (64 bits) | 1 x PCIe slot (X4 lanes) | DVI-D | DVI-I | 16:10 | 1280 | 800 | Industrial Panel PC with Intel® Core™ i7-4700EQ, 8 GB DRAM (non-ECC), 128 GB SSD-iMLC, WES 7 (64-bit), PCIe slot, extra DVI-D, 15.4" display with capacitive touchscreen |
| | 12.1 in | Intel® Core™ i7 | 4700EQ (2.4 GHz) | Active cooling (fan) | 8 GB RAM (non ECC) | 64 GB SSD | Windows 10 (64 bits) | 1 x PCIe slot (X4 lanes) | RS-232 | DVI-I | 16:10 | 1280 | 800 | Industrial Panel PC with Intel® Core™ i7-4700EQ, 8 GB DRAM (non-ECC), 64 GB SSD-SLC, WIN 10 IoT Ent. (64-bit), PCIe slot, RS-232, 12.1" display with capacitive touchscreen |
| | 15.4 in | Intel® Core™ i7 | 4700EQ (2.4 GHz) | Active cooling (fan) | 8 GB RAM (non ECC) | 64 GB SSD | Windows 10 (64 bits) | 1 x PCIe slot (X4 lanes) | RS-232 | DVI-I | 16:10 | 1280 | 800 | Industrial Panel PC with Intel® Core™ i7-4700EQ, 8 GB DRAM (non-ECC), 64 GB SSD-SLC, WIN 10 IoT Ent. (64-bit), PCIe slot, RS-232, 15.4" display with capacitive touchscreen |
| | 12.1 in | Intel® Core™ i7 | 4700EQ (2.4 GHz) | Active cooling (fan) | 8 GB RAM (non ECC) | 64 GB SSD | Windows 10 (64 bits) | 1 x PCIe slot (X4 lanes) | DVI-D | DVI-I | 16:10 | 1280 | 800 | Industrial Panel PC with Intel® Core™ i7-4700EQ, 8 GB DRAM (non-ECC), 64 GB SSD-SLC, WIN 10 IoT Ent. (64-bit), PCIe slot, extra DVI-D, 12.1" display with capacitive touchscreen |
| | 15.4 in | Intel® Core™ i7 | 4700EQ (2.4 GHz) | Active cooling (fan) | 8 GB RAM (non ECC) | 64 GB SSD | Windows 10 (64 bits) | 1 x PCIe slot (X4 lanes) | DVI-D | DVI-I | 16:10 | 1280 | 800 | Industrial Panel PC with Intel® Core™ i7-4700EQ, 8 GB DRAM (non-ECC), 64 GB SSD-SLC, WIN 10 IoT Ent. (64-bit), PCIe slot, extra DVI-D, 15.4" display with capacitive touchscreen |
| | 12.1 in | Intel® Core™ i7 | 4700EQ (2.4 GHz) | Active cooling (fan) | 8 GB RAM (non ECC) | 64 GB SSD | Windows 10 (64 bits) | 1 x PCIe slot (X4 lanes) | NYML | DVI-I | 16:10 | 1280 | 800 | Industrial Panel PC with Intel® Core™ i7-4700EQ, 8 GB DRAM (non-ECC), 64 GB SSD-SLC, WIN 10 IoT Ent. (64-bit), PCIe slot, NYML port, 12.1" display with capacitive touchscreen |
| | 15.4 in | Intel® Core™ i7 | 4700EQ (2.4 GHz) | Active cooling (fan) | 8 GB RAM (non ECC) | 64 GB SSD | Windows 10 (64 bits) | 1 x PCIe slot (X4 lanes) | NYML | DVI-I | 16:10 | 1280 | 800 | Industrial Panel PC with Intel® Core™ i7-4700EQ, 8 GB DRAM (non-ECC), 64 GB SSD-SLC, WIN 10 IoT Ent. (64-bit), PCIe slot, NYML port, 15.4" display with capacitive touchscreen |
| | 12.1 in | Intel® Core™ i7 | 4700EQ (2.4 GHz) | Active cooling (fan) | 8 GB RAM (non ECC) | 320 GB HDD | Windows 10 (64 bits) | 1 x PCIe slot (X4 lanes) | RS-232 | DVI-I | 16:10 | 1280 | 800 | Industrial Panel PC with Intel® Core™ i7-4700EQ, 8 GB DRAM (non-ECC), 320 GB HDD, WIN 10 IoT Ent. (64-bit), PCIe slot, RS-232, 12.1" display with capacitive touchscreen |
| | 15.4 in | Intel® Core™ i7 | 4700EQ (2.4 GHz) | Active cooling (fan) | 8 GB RAM (non ECC) | 320 GB HDD | Windows 10 (64 bits) | 1 x PCIe slot (X4 lanes) | RS-232 | DVI-I | 16:10 | 1280 | 800 | Industrial Panel PC with Intel® Core™ i7-4700EQ, 8 GB DRAM (non-ECC), 320 GB HDD, WIN 10 IoT Ent. (64-bit), PCIe slot, RS-232, 15.4" display with capacitive touchscreen |
| | 12.1 in | Intel® Core™ i7 | 4700EQ (2.4 GHz) | Active cooling (fan) | 8 GB RAM (non ECC) | 320 GB HDD | Windows 10 (64 bits) | 1 x PCIe slot (X4 lanes) | DVI-D | DVI-I | 16:10 | 1280 | 800 | Industrial Panel PC with Intel® Core™ i7-4700EQ, 8 GB DRAM (non-ECC), 320 GB HDD, WIN 10 IoT Ent. (64-bit), PCIe slot, extra DVI-D, 12.1" display with capacitive touchscreen |
| | 15.4 in | Intel® Core™ i7 | 4700EQ (2.4 GHz) | Active cooling (fan) | 8 GB RAM (non ECC) | 320 GB HDD | Windows 10 (64 bits) | 1 x PCIe slot (X4 lanes) | DVI-D | DVI-I | 16:10 | 1280 | 800 | Industrial Panel PC with Intel® Core™ i7-4700EQ, 8 GB DRAM (non-ECC), 320 GB HDD, WIN 10 IoT Ent. (64-bit), PCIe slot, extra DVI-D, 15.4" display with capacitive touchscreen |
| | 12.1 in | Intel® Core™ i7 | 4700EQ (2.4 GHz) | Active cooling (fan) | 8 GB RAM (non ECC) | 320 GB HDD | Windows 10 (64 bits) | 1 x PCIe slot (X4 lanes) | NYML | DVI-I | 16:10 | 1280 | 800 | Industrial Panel PC with Intel® Core™ i7-4700EQ, 8 GB DRAM (non-ECC), 320 GB HDD, WIN 10 IoT Ent. (64-bit), PCIe slot, NYML port, 12.1" display with capacitive touchscreen |
| | 15.4 in | Intel® Core™ i7 | 4700EQ (2.4 GHz) | Active cooling (fan) | 8 GB RAM (non ECC) | 320 GB HDD | Windows 10 (64 bits) | 1 x PCIe slot (X4 lanes) | NYML | DVI-I | 16:10 | 1280 | 800 | Industrial Panel PC with Intel® Core™ i7-4700EQ, 8 GB DRAM (non-ECC), 320 GB HDD, WIN 10 IoT Ent. (64-bit), PCIe slot, NYML port, 15.4" display with capacitive touchscreen |
| | 12.1 in | Intel® Core™ i7 | 4700EQ (2.4 GHz) | Active cooling (fan) | 8 GB RAM (non ECC) | 128 GB SSD | Windows 10 (64 bits) | 1 x PCIe slot (X4 lanes) | RS-232 | DVI-I | 16:10 | 1280 | 800 | Industrial Panel PC with Intel® Core™ i7-4700EQ, 8 GB DRAM (non-ECC), 128 GB SSD-iMLC, WIN 10 IoT Ent. (64-bit), PCIe slot, RS-232, 12.1" display with capacitive touchscreen |
| | 15.4 in | Intel® Core™ i7 | 4700EQ (2.4 GHz) | Active cooling (fan) | 8 GB RAM (non ECC) | 128 GB SSD | Windows 10 (64 bits) | 1 x PCIe slot (X4 lanes) | RS-232 | DVI-I | 16:10 | 1280 | 800 | Industrial Panel PC with Intel® Core™ i7-4700EQ, 8 GB DRAM (non-ECC), 128 GB SSD-iMLC, WIN 10 IoT Ent. (64-bit), PCIe slot, RS-232, 15.4" display with capacitive touchscreen |
| | 12.1 in | Intel® Core™ i7 | 4700EQ (2.4 GHz) | Active cooling (fan) | 8 GB RAM (non ECC) | 128 GB SSD | Windows 10 (64 bits) | 1 x PCIe slot (X4 lanes) | DVI-D | DVI-I | 16:10 | 1280 | 800 | Industrial Panel PC with Intel® Core™ i7-4700EQ, 8 GB DRAM (non-ECC), 128 GB SSD-iMLC, WIN 10 IoT Ent. (64-bit), PCIe slot, extra DVI-D, 12.1" display with capacitive touchscreen |
| | 15.4 in | Intel® Core™ i7 | 4700EQ (2.4 GHz) | Active cooling (fan) | 8 GB RAM (non ECC) | 128 GB SSD | Windows 10 (64 bits) | 1 x PCIe slot (X4 lanes) | DVI-D | DVI-I | 16:10 | 1280 | 800 | Industrial Panel PC with Intel® Core™ i7-4700EQ, 8 GB DRAM (non-ECC), 128 GB SSD-iMLC, WIN 10 IoT Ent. (64-bit), PCIe slot, extra DVI-D, 15.4" display with capacitive touchscreen |
| | 12.1 in | Intel® Core™ i7 | 4700EQ (2.4 GHz) | Active cooling (fan) | 8 GB RAM (non ECC) | 128 GB SSD | Windows 10 (64 bits) | 1 x PCIe slot (X4 lanes) | NYML | DVI-I | 16:10 | 1280 | 800 | Industrial Panel PC with Intel® Core™ i7-4700EQ, 8 GB DRAM (non-ECC), 128 GB SSD-iMLC, WIN 10 IoT Ent. (64-bit), PCIe slot, NYML port, 12.1" display with capacitive touchscreen |
| | 15.4 in | Intel® Core™ i7 | 4700EQ (2.4 GHz) | Active cooling (fan) | 8 GB RAM (non ECC) | 128 GB SSD | Windows 10 (64 bits) | 1 x PCIe slot (X4 lanes) | NYML | DVI-I | 16:10 | 1280 | 800 | Industrial Panel PC with Intel® Core™ i7-4700EQ, 8 GB DRAM (non-ECC), 128 GB SSD-iMLC, WIN 10 IoT Ent. (64-bit), PCIe slot, NYML port, 15.4" display with capacitive touchscreen |
| | 12.1 in | Intel® Core™ i7 | 4700EQ (2.4 GHz) | Active cooling (fan) | 16 GB RAM (non ECC) | 128 GB SSD | Windows 10 (64 bits) | 1 x PCIe slot (X4 lanes) | RS-232 | DVI-I | 16:10 | 1280 | 800 | Industrial Panel PC with Intel® Core™ i7-4700EQ, 16 GB DRAM (non-ECC), 128 GB SSD-iMLC, WIN 10 IoT Ent. (64-bit), PCIe slot, RS-232, 12.1" display with capacitive touchscreen |
| | 15.4 in | Intel® Core™ i7 | 4700EQ (2.4 GHz) | Active cooling (fan) | 16 GB RAM (non ECC) | 128 GB SSD | Windows 10 (64 bits) | 1 x PCIe slot (X4 lanes) | RS-232 | DVI-I | 16:10 | 1280 | 800 | Industrial Panel PC with Intel® Core™ i7-4700EQ, 16 GB DRAM (non-ECC), 128 GB SSD-iMLC, WIN 10 IoT Ent. (64-bit), PCIe slot, RS-232, 15.4" display with capacitive touchscreen |
| | 12.1 in | Intel® Atom™ | E3940 (1.6 GHz) | Passive cooling (fanless) | 2 GB RAM (non ECC) | No Storage | No OS | No Expansion | No Port | DVI-D | 16:10 | 1280 | 800 | Industrial Panel PC with Intel® Atom™ E3940, 2 GB DRAM (non-ECC), No Storage, No OS, No exp. slots, No I/F option, 12.1" (1280x800) display with capacitive touchscreen, build-in type |
| | 15.4 in | Intel® Atom™ | E3940 (1.6 GHz) | Passive cooling (fanless) | 2 GB RAM (non ECC) | No Storage | No OS | No Expansion | No Port | DVI-D | 16:10 | 1280 | 800 | Industrial Panel PC with Intel® Atom™ E3940, 2 GB DRAM (non-ECC), No Storage, No OS, No exp. slots, No I/F option, 15.4" (1280x800) display with capacitive touchscreen, build-in type |
| | 18.5 in | Intel® Atom™ | E3940 (1.6 GHz) | Passive cooling (fanless) | 2 GB RAM (non ECC) | No Storage | No OS | No Expansion | No Port | DVI-D | 16:9 | 1920 | 1080 | Industrial Panel PC with Intel® Atom™ E3940, 2 GB DRAM (non-ECC), No Storage, No OS, No exp. slots, No I/F option, 18.5" (1920x1080) display with capacitive touchscreen, build-in type |
| | 12.1 in | Intel® Atom™ | E3940 (1.6 GHz) | Passive cooling (fanless) | 4 GB RAM (non ECC) | No Storage | No OS | No Expansion | No Port | DVI-D | 16:10 | 1280 | 800 | Industrial Panel PC with Intel® Atom™ E3940, 4 GB DRAM (non-ECC), No Storage, No OS, No exp. slots, No I/F option, 12.1" (1280x800) display with capacitive touchscreen, build-in type |
| | 15.4 in | Intel® Atom™ | E3940 (1.6 GHz) | Passive cooling (fanless) | 4 GB RAM (non ECC) | No Storage | No OS | No Expansion | No Port | DVI-D | 16:10 | 1280 | 800 | Industrial Panel PC with Intel® Atom™ E3940, 4 GB DRAM (non-ECC), No Storage, No OS, No exp. slots, No I/F option, 15.4" (1280x800) display with capacitive touchscreen, build-in type |
| | 18.5 in | Intel® Atom™ | E3940 (1.6 GHz) | Passive cooling (fanless) | 4 GB RAM (non ECC) | No Storage | No OS | No Expansion | No Port | DVI-D | 16:9 | 1920 | 1080 | Industrial Panel PC with Intel® Atom™ E3940, 4 GB DRAM (non-ECC), No Storage, No OS, No exp. slots, No I/F option, 18.5" (1920x1080) display with capacitive touchscreen, build-in type |
| | 12.1 in | Intel® Atom™ | E3940 (1.6 GHz) | Passive cooling (fanless) | 4 GB RAM (non ECC) | 64 GB CFast | Windows 10 (64 bits) | No Expansion | No Port | DVI-D | 16:10 | 1280 | 800 | Industrial Panel PC with Intel® Atom™ E3940, 4 GB DRAM (non-ECC), 64 GB CFast iMLC, WIN 10 IoT 2019 (64-bit), No exp. slots, No I/F option, 12.1" (1280x800) display with capacitive touchscreen, build-in type |
| | 15.4 in | Intel® Atom™ | E3940 (1.6 GHz) | Passive cooling (fanless) | 4 GB RAM (non ECC) | 64 GB CFast | Windows 10 (64 bits) | No Expansion | No Port | DVI-D | 16:10 | 1280 | 800 | Industrial Panel PC with Intel® Atom™ E3940, 4 GB DRAM (non-ECC), 64 GB CFast iMLC, WIN 10 IoT 2019 (64-bit), No exp. slots, No I/F option, 15.4" (1280x800) display with capacitive touchscreen, build-in type |
| | 18.5 in | Intel® Atom™ | E3940 (1.6 GHz) | Passive cooling (fanless) | 4 GB RAM (non ECC) | 64 GB CFast | Windows 10 (64 bits) | No Expansion | No Port | DVI-D | 16:9 | 1920 | 1080 | Industrial Panel PC with Intel® Atom™ E3940, 4 GB DRAM (non-ECC), 64 GB CFast iMLC, WIN 10 IoT 2019 (64-bit), No exp. slots, No I/F option, 18.5" (1920x1080) display with capacitive touchscreen, build-in type |
| | 12.1 in | Intel® Atom™ | E3940 (1.6 GHz) | Passive cooling (fanless) | 4 GB RAM (non ECC) | 128 GB CFast | Windows 10 (64 bits) | No Expansion | No Port | DVI-D | 16:10 | 1280 | 800 | Industrial Panel PC with Intel® Atom™ E3940, 4 GB DRAM (non-ECC), 128 GB CFast iMLC, WIN 10 IoT 2019 (64-bit), No exp. slots, No I/F option, 12.1" (1280x800) display with capacitive touchscreen, build-in type |
| | 15.4 in | Intel® Atom™ | E3940 (1.6 GHz) | Passive cooling (fanless) | 4 GB RAM (non ECC) | 128 GB CFast | Windows 10 (64 bits) | No Expansion | No Port | DVI-D | 16:10 | 1280 | 800 | Industrial Panel PC with Intel® Atom™ E3940, 4 GB DRAM (non-ECC), 128 GB CFast iMLC, WIN 10 IoT 2019 (64-bit), No exp. slots, No I/F option, 15.4" (1280x800) display with capacitive touchscreen, build-in type |
| | 18.5 in | Intel® Atom™ | E3940 (1.6 GHz) | Passive cooling (fanless) | 4 GB RAM (non ECC) | 128 GB CFast | Windows 10 (64 bits) | No Expansion | No Port | DVI-D | 16:9 | 1920 | 1080 | Industrial Panel PC with Intel® Atom™ E3940, 4 GB DRAM (non-ECC), 128 GB CFast iMLC, WIN 10 IoT 2019 (64-bit), No exp. slots, No I/F option, 18.5" (1920x1080) display with capacitive touchscreen, build-in type |
| | 12.1 in | Intel® Atom™ | E3940 (1.6 GHz) | Passive cooling (fanless) | 4 GB RAM (non ECC) | 256 GB CFast | Windows 10 (64 bits) | No Expansion | No Port | DVI-D | 16:10 | 1280 | 800 | Industrial Panel PC with Intel® Atom™ E3940, 4 GB DRAM (non-ECC), 256 GB CFast iMLC, WIN 10 IoT 2019 (64-bit), No exp. slots, No I/F option, 12.1" (1280x800) display with capacitive touchscreen, build-in type |
| | 15.4 in | Intel® Atom™ | E3940 (1.6 GHz) | Passive cooling (fanless) | 4 GB RAM (non ECC) | 256 GB CFast | Windows 10 (64 bits) | No Expansion | No Port | DVI-D | 16:10 | 1280 | 800 | Industrial Panel PC with Intel® Atom™ E3940, 4 GB DRAM (non-ECC), 256 GB CFast iMLC, WIN 10 IoT 2019 (64-bit), No exp. slots, No I/F option, 15.4" (1280x800) display with capacitive touchscreen, build-in type |
| | 18.5 in | Intel® Atom™ | E3940 (1.6 GHz) | Passive cooling (fanless) | 4 GB RAM (non ECC) | 256 GB CFast | Windows 10 (64 bits) | No Expansion | No Port | DVI-D | 16:9 | 1920 | 1080 | Industrial Panel PC with Intel® Atom™ E3940, 4 GB DRAM (non-ECC), 256 GB CFast iMLC, WIN 10 IoT 2019 (64-bit), No exp. slots, No I/F option, 18.5" (1920x1080) display with capacitive touchscreen, build-in type |
| | 12.1 in | Intel® Atom™ | E3940 (1.6 GHz) | Passive cooling (fanless) | 8 GB RAM (non ECC) | No Storage | No OS | No Expansion | No Port | DVI-D | 16:10 | 1280 | 800 | Industrial Panel PC with Intel® Atom™ E3940, 8 GB DRAM (non-ECC), No Storage, No OS, No exp. slots, No I/F option, 12.1" (1280x800) display with capacitive touchscreen, build-in type |
| | 15.4 in | Intel® Atom™ | E3940 (1.6 GHz) | Passive cooling (fanless) | 8 GB RAM (non ECC) | No Storage | No OS | No Expansion | No Port | DVI-D | 16:10 | 1280 | 800 | Industrial Panel PC with Intel® Atom™ E3940, 8 GB DRAM (non-ECC), No Storage, No OS, No exp. slots, No I/F option, 15.4" (1280x800) display with capacitive touchscreen, build-in type |
| | 18.5 in | Intel® Atom™ | E3940 (1.6 GHz) | Passive cooling (fanless) | 8 GB RAM (non ECC) | No Storage | No OS | No Expansion | No Port | DVI-D | 16:9 | 1920 | 1080 | Industrial Panel PC with Intel® Atom™ E3940, 8 GB DRAM (non-ECC), No Storage, No OS, No exp. slots, No I/F option, 18.5" (1920x1080) display with capacitive touchscreen, build-in type |
| | 12.1 in | Intel® Atom™ | E3940 (1.6 GHz) | Passive cooling (fanless) | 8 GB RAM (non ECC) | 64 GB CFast | Windows 10 (64 bits) | No Expansion | No Port | DVI-D | 16:10 | 1280 | 800 | Industrial Panel PC with Intel® Atom™ E3940, 8 GB DRAM (non-ECC), 64 GB CFast iMLC, WIN 10 IoT 2019 (64-bit), No exp. slots, No I/F option, 12.1" (1280x800) display with capacitive touchscreen, build-in type |
| | 15.4 in | Intel® Atom™ | E3940 (1.6 GHz) | Passive cooling (fanless) | 8 GB RAM (non ECC) | 64 GB CFast | Windows 10 (64 bits) | No Expansion | No Port | DVI-D | 16:10 | 1280 | 800 | Industrial Panel PC with Intel® Atom™ E3940, 8 GB DRAM (non-ECC), 64 GB CFast iMLC, WIN 10 IoT 2019 (64-bit), No exp. slots, No I/F option, 15.4" (1280x800) display with capacitive touchscreen, build-in type |
| | 18.5 in | Intel® Atom™ | E3940 (1.6 GHz) | Passive cooling (fanless) | 8 GB RAM (non ECC) | 64 GB CFast | Windows 10 (64 bits) | No Expansion | No Port | DVI-D | 16:9 | 1920 | 1080 | Industrial Panel PC with Intel® Atom™ E3940, 8 GB DRAM (non-ECC), 64 GB CFast iMLC, WIN 10 IoT 2019 (64-bit), No exp. slots, No I/F option, 18.5" (1920x1080) display with capacitive touchscreen, build-in type |
| | 12.1 in | Intel® Atom™ | E3940 (1.6 GHz) | Passive cooling (fanless) | 8 GB RAM (non ECC) | 128 GB CFast | Windows 10 (64 bits) | No Expansion | No Port | DVI-D | 16:10 | 1280 | 800 | Industrial Panel PC with Intel® Atom™ E3940, 8 GB DRAM (non-ECC), 128 GB CFast iMLC, WIN 10 IoT 2019 (64-bit), No exp. slots, No I/F option, 12.1" (1280x800) display with capacitive touchscreen, build-in type |
| | 15.4 in | Intel® Atom™ | E3940 (1.6 GHz) | Passive cooling (fanless) | 8 GB RAM (non ECC) | 128 GB CFast | Windows 10 (64 bits) | No Expansion | No Port | DVI-D | 16:10 | 1280 | 800 | Industrial Panel PC with Intel® Atom™ E3940, 8 GB DRAM (non-ECC), 128 GB CFast iMLC, WIN 10 IoT 2019 (64-bit), No exp. slots, No I/F option, 15.4" (1280x800) display with capacitive touchscreen, build-in type |
| | 18.5 in | Intel® Atom™ | E3940 (1.6 GHz) | Passive cooling (fanless) | 8 GB RAM (non ECC) | 128 GB CFast | Windows 10 (64 bits) | No Expansion | No Port | DVI-D | 16:9 | 1920 | 1080 | Industrial Panel PC with Intel® Atom™ E3940, 8 GB DRAM (non-ECC), 128 GB CFast iMLC, WIN 10 IoT 2019 (64-bit), No exp. slots, No I/F option, 18.5" (1920x1080) display with capacitive touchscreen, build-in type |
| | 12.1 in | Intel® Atom™ | E3940 (1.6 GHz) | Passive cooling (fanless) | 8 GB RAM (non ECC) | 256 GB CFast | Windows 10 (64 bits) | No Expansion | No Port | DVI-D | 16:10 | 1280 | 800 | Industrial Panel PC with Intel® Atom™ E3940, 8 GB DRAM (non-ECC), 256 GB CFast iMLC, WIN 10 IoT 2019 (64-bit), No exp. slots, No I/F option, 12.1" (1280x800) display with capacitive touchscreen, build-in type |
| | 15.4 in | Intel® Atom™ | E3940 (1.6 GHz) | Passive cooling (fanless) | 8 GB RAM (non ECC) | 256 GB CFast | Windows 10 (64 bits) | No Expansion | No Port | DVI-D | 16:10 | 1280 | 800 | Industrial Panel PC with Intel® Atom™ E3940, 8 GB DRAM (non-ECC), 256 GB CFast iMLC, WIN 10 IoT 2019 (64-bit), No exp. slots, No I/F option, 15.4" (1280x800) display with capacitive touchscreen, build-in type |
| | 18.5 in | Intel® Atom™ | E3940 (1.6 GHz) | Passive cooling (fanless) | 8 GB RAM (non ECC) | 256 GB CFast | Windows 10 (64 bits) | No Expansion | No Port | DVI-D | 16:9 | 1920 | 1080 | Industrial Panel PC with Intel® Atom™ E3940, 8 GB DRAM (non-ECC), 256 GB CFast iMLC, WIN 10 IoT 2019 (64-bit), No exp. slots, No I/F option, 18.5" (1920x1080) display with capacitive touchscreen, build-in type |
| | 12.1 in | Intel® Celeron® | 3965U (2.2 GHz) | Passive cooling (fanless) | 4 GB RAM (non ECC) | No Storage | No OS | No Expansion | No Port | DVI-D | 16:10 | 1280 | 800 | Industrial Panel PC with Intel® Celeron® 3965U, 4 GB DDR4 RAM (non-ECC), No storage, No OS, no PCIe slot, no option port, 12.1" display with capacitive touchscreen |
| | 15.4 in | Intel® Celeron® | 3965U (2.2 GHz) | Passive cooling (fanless) | 4 GB RAM (non ECC) | No Storage | No OS | No Expansion | No Port | DVI-D | 16:10 | 1280 | 800 | Industrial Panel PC with Intel® Celeron® 3965U, 4 GB DDR4 RAM (non-ECC), No storage, No OS, no PCIe slot, no option port, 15.4" display with capacitive touchscreen |
| | 18.5 in | Intel® Celeron® | 3965U (2.2 GHz) | Passive cooling (fanless) | 4 GB RAM (non ECC) | No Storage | No OS | No Expansion | No Port | DVI-D | 16:9 | 1920 | 1080 | Industrial Panel PC with Intel® Celeron® 3965U, 4 GB DRAM (non-ECC), No Storage, No OS, No exp. slots, No I/F option, 18.5" (1920x1080) display with capacitive touchscreen, build-in type |
| | 12.1 in | Intel® Celeron® | 3965U (2.2 GHz) | Passive cooling (fanless) | 4 GB RAM (non ECC) | 64 GB CFast | Windows 10 (64 bits) | No Expansion | No Port | DVI-D | 16:10 | 1280 | 800 | Industrial Panel PC with Intel® Celeron® 3965U, 4 GB DDR4 RAM (non-ECC), 64 GB CFast iMLC, WIN 10 IoT Ent. (64-bit), no PCIe slot, no option port, 12.1" display with capacitive touchscreen |
| | 15.4 in | Intel® Celeron® | 3965U (2.2 GHz) | Passive cooling (fanless) | 4 GB RAM (non ECC) | 64 GB CFast | Windows 10 (64 bits) | No Expansion | No Port | DVI-D | 16:10 | 1280 | 800 | Industrial Panel PC with Intel® Celeron® 3965U, 4 GB DDR4 RAM (non-ECC), 64 GB CFast iMLC, WIN 10 IoT Ent. (64-bit), no PCIe slot, no option port, 15.4" display with capacitive touchscreen |
| | 18.5 in | Intel® Celeron® | 3965U (2.2 GHz) | Passive cooling (fanless) | 4 GB RAM (non ECC) | 64 GB CFast | Windows 10 (64 bits) | No Expansion | No Port | DVI-D | 16:9 | 1920 | 1080 | Industrial Panel PC with Intel® Celeron® 3965U, 4 GB DRAM (non-ECC), 64 GB CFast iMLC, WIN 10 IoT Ent. (64-bit), No exp. slots, No I/F option, 18.5" (1920x1080) display with capacitive touchscreen, build-in type |
| | 12.1 in | Intel® Celeron® | 3965U (2.2 GHz) | Passive cooling (fanless) | 4 GB RAM (non ECC) | 64 GB CFast | Windows 10 (64 bits) | No Expansion | NYML | DVI-D | 16:10 | 1280 | 800 | Industrial Panel PC with Intel® Celeron® 3965U, 4 GB DRAM (non-ECC), 64 GB CFast iMLC, WIN 10 IoT Ent. (64-bit), No expansion slots, NY Monitor Link, 12.1" (1280x800) display with capacitive touchscreen, build-in type |
| | 12.1 in | Intel® Celeron® | 3965U (2.2 GHz) | Passive cooling (fanless) | 4 GB RAM (non ECC) | 128 GB CFast | Windows 10 (64 bits) | No Expansion | No Port | DVI-D | 16:10 | 1280 | 800 | Industrial Panel PC with Intel® Celeron® 3965U, 4 GB DDR4 RAM (non-ECC), 128 GB CFast iMLC, WIN 10 IoT Ent. (64-bit), no PCIe slot, no option port, 12.1" display with capacitive touchscreen |
| | 15.4 in | Intel® Celeron® | 3965U (2.2 GHz) | Passive cooling (fanless) | 4 GB RAM (non ECC) | 128 GB CFast | Windows 10 (64 bits) | No Expansion | No Port | DVI-D | 16:10 | 1280 | 800 | Industrial Panel PC with Intel® Celeron® 3965U, 4 GB DDR4 RAM (non-ECC), 128 GB CFast iMLC, WIN 10 IoT Ent. (64-bit), no PCIe slot, no option port, 15.4" display with capacitive touchscreen |
| | 18.5 in | Intel® Celeron® | 3965U (2.2 GHz) | Passive cooling (fanless) | 4 GB RAM (non ECC) | 128 GB CFast | Windows 10 (64 bits) | No Expansion | No Port | DVI-D | 16:9 | 1920 | 1080 | Industrial Panel PC with Intel® Celeron® 3965U, 4 GB DRAM (non-ECC), 128 GB CFast iMLC, WIN 10 IoT Ent. (64-bit), No exp. slots, No I/F option, 18.5" (1920x1080) display with capacitive touchscreen, build-in type |
| | 12.1 in | Intel® Celeron® | 3965U (2.2 GHz) | Passive cooling (fanless) | 4 GB RAM (non ECC) | 256 GB CFast | Windows 10 (64 bits) | No Expansion | No Port | DVI-D | 16:10 | 1280 | 800 | Industrial Panel PC with Intel® Celeron® 3965U, 4 GB DDR4 RAM (non-ECC), 256 GB CFast iMLC, WIN 10 IoT Ent. (64-bit), no PCIe slot, no option port, 12.1" display with capacitive touchscreen |
| | 15.4 in | Intel® Celeron® | 3965U (2.2 GHz) | Passive cooling (fanless) | 4 GB RAM (non ECC) | 256 GB CFast | Windows 10 (64 bits) | No Expansion | No Port | DVI-D | 16:10 | 1280 | 800 | Industrial Panel PC with Intel® Celeron® 3965U, 4 GB DDR4 RAM (non-ECC), 256 GB CFast iMLC, WIN 10 IoT Ent. (64-bit), no PCIe slot, no option port, 15.4" display with capacitive touchscreen |
| | 18.5 in | Intel® Celeron® | 3965U (2.2 GHz) | Passive cooling (fanless) | 4 GB RAM (non ECC) | 256 GB CFast | Windows 10 (64 bits) | No Expansion | No Port | DVI-D | 16:9 | 1920 | 1080 | Industrial Panel PC with Intel® Celeron® 3965U, 4 GB DRAM (non-ECC), 256 GB CFast iMLC, WIN 10 IoT Ent. (64-bit), No exp. slots, No I/F option, 18.5" (1920x1080) display with capacitive touchscreen, build-in type |
| | 12.1 in | Intel® Celeron® | 3965U (2.2 GHz) | Passive cooling (fanless) | 4 GB RAM (non ECC) | No Storage | No OS | 1 x PCIe slot (X2 lanes) | RS-232 | DVI-D | 16:10 | 1280 | 800 | Industrial Panel PC with Intel® Celeron® 3965U, 4 GB DDR4 RAM (non-ECC), No storage, No OS, PCIe slot, RS-232, 12.1" display with capacitive touchscreen |
| | 15.4 in | Intel® Celeron® | 3965U (2.2 GHz) | Passive cooling (fanless) | 4 GB RAM (non ECC) | No Storage | No OS | 1 x PCIe slot (X2 lanes) | RS-232 | DVI-D | 16:10 | 1280 | 800 | Industrial Panel PC with Intel® Celeron® 3965U, 4 GB DDR4 RAM (non-ECC), No storage, No OS, PCIe slot, RS-232, 15.4" display with capacitive touchscreen |
| | 12.1 in | Intel® Celeron® | 3965U (2.2 GHz) | Passive cooling (fanless) | 4 GB RAM (non ECC) | No Storage | No OS | 1 x PCIe slot (X2 lanes) | DVI-D | DVI-D | 16:10 | 1280 | 800 | Industrial Panel PC with Intel® Celeron® 3965U, 4 GB DDR4 RAM (non-ECC), No storage, No OS, PCIe slot, extra DVI-D, 12.1" display with capacitive touchscreen |
| | 15.4 in | Intel® Celeron® | 3965U (2.2 GHz) | Passive cooling (fanless) | 4 GB RAM (non ECC) | No Storage | No OS | 1 x PCIe slot (X2 lanes) | DVI-D | DVI-D | 16:10 | 1280 | 800 | Industrial Panel PC with Intel® Celeron® 3965U, 4 GB DDR4 RAM (non-ECC), No storage, No OS, PCIe slot, extra DVI-D, 15.4" display with capacitive touchscreen |
| | 12.1 in | Intel® Celeron® | 3965U (2.2 GHz) | Passive cooling (fanless) | 4 GB RAM (non ECC) | No Storage | No OS | 1 x PCIe slot (X2 lanes) | NYML | DVI-D | 16:10 | 1280 | 800 | Industrial Panel PC with Intel® Celeron® 3965U, 4 GB DDR4 RAM (non-ECC), No storage, No OS, PCIe slot, NYML port, 12.1" display with capacitive touchscreen |
| | 15.4 in | Intel® Celeron® | 3965U (2.2 GHz) | Passive cooling (fanless) | 4 GB RAM (non ECC) | No Storage | No OS | 1 x PCIe slot (X2 lanes) | NYML | DVI-D | 16:10 | 1280 | 800 | Industrial Panel PC with Intel® Celeron® 3965U, 4 GB DDR4 RAM (non-ECC), No storage, No OS, PCIe slot, NYML port, 15.4" display with capacitive touchscreen |
| | 12.1 in | Intel® Celeron® | 3965U (2.2 GHz) | Passive cooling (fanless) | 4 GB RAM (non ECC) | 64 GB SSD | Windows 10 (64 bits) | 1 x PCIe slot (X2 lanes) | RS-232 | DVI-D | 16:10 | 1280 | 800 | Industrial Panel PC with Intel® Celeron® 3965U, 4 GB DDR4 RAM (non-ECC), 64 GB SSD-SLC, WIN 10 IoT Ent. (64-bit), PCIe slot, RS-232, 12.1" display with capacitive touchscreen |
| | 15.4 in | Intel® Celeron® | 3965U (2.2 GHz) | Passive cooling (fanless) | 4 GB RAM (non ECC) | 64 GB SSD | Windows 10 (64 bits) | 1 x PCIe slot (X2 lanes) | RS-232 | DVI-D | 16:10 | 1280 | 800 | Industrial Panel PC with Intel® Celeron® 3965U, 4 GB DDR4 RAM (non-ECC), 64 GB SSD-SLC, WIN 10 IoT Ent. (64-bit), PCIe slot, RS-232, 15.4" display with capacitive touchscreen |
| | 12.1 in | Intel® Celeron® | 3965U (2.2 GHz) | Passive cooling (fanless) | 4 GB RAM (non ECC) | 64 GB SSD | Windows 10 (64 bits) | 1 x PCIe slot (X2 lanes) | DVI-D | DVI-D | 16:10 | 1280 | 800 | Industrial Panel PC with Intel® Celeron® 3965U, 4 GB DDR4 RAM (non-ECC), 64 GB SSD-SLC, WIN 10 IoT Ent. (64-bit), PCIe slot, extra DVI-D, 12.1" display with capacitive touchscreen |
| | 15.4 in | Intel® Celeron® | 3965U (2.2 GHz) | Passive cooling (fanless) | 4 GB RAM (non ECC) | 64 GB SSD | Windows 10 (64 bits) | 1 x PCIe slot (X2 lanes) | DVI-D | DVI-D | 16:10 | 1280 | 800 | Industrial Panel PC with Intel® Celeron® 3965U, 4 GB DDR4 RAM (non-ECC), 64 GB SSD-SLC, WIN 10 IoT Ent. (64-bit), PCIe slot, extra DVI-D, 15.4" display with capacitive touchscreen |
| | 12.1 in | Intel® Celeron® | 3965U (2.2 GHz) | Passive cooling (fanless) | 4 GB RAM (non ECC) | 64 GB SSD | Windows 10 (64 bits) | 1 x PCIe slot (X2 lanes) | NYML | DVI-D | 16:10 | 1280 | 800 | Industrial Panel PC with Intel® Celeron® 3965U, 4 GB DDR4 RAM (non-ECC), 64 GB SSD-SLC, WIN 10 IoT Ent. (64-bit), PCIe slot, NYML port, 12.1" display with capacitive touchscreen |
| | 15.4 in | Intel® Celeron® | 3965U (2.2 GHz) | Passive cooling (fanless) | 4 GB RAM (non ECC) | 64 GB SSD | Windows 10 (64 bits) | 1 x PCIe slot (X2 lanes) | NYML | DVI-D | 16:10 | 1280 | 800 | Industrial Panel PC with Intel® Celeron® 3965U, 4 GB DDR4 RAM (non-ECC), 64 GB SSD-SLC, WIN 10 IoT Ent. (64-bit), PCIe slot, NYML port, 15.4" display with capacitive touchscreen |
| | 12.1 in | Intel® Celeron® | 3965U (2.2 GHz) | Passive cooling (fanless) | 4 GB RAM (non ECC) | 320 GB HDD | Windows 10 (64 bits) | 1 x PCIe slot (X2 lanes) | RS-232 | DVI-D | 16:10 | 1280 | 800 | Industrial Panel PC with Intel® Celeron® 3965U, 4 GB DDR4 RAM (non-ECC), 320 GB HDD, WIN 10 IoT Ent. (64-bit), PCIe slot, RS-232, 12.1" display with capacitive touchscreen |
| | 15.4 in | Intel® Celeron® | 3965U (2.2 GHz) | Passive cooling (fanless) | 4 GB RAM (non ECC) | 320 GB HDD | Windows 10 (64 bits) | 1 x PCIe slot (X2 lanes) | RS-232 | DVI-D | 16:10 | 1280 | 800 | Industrial Panel PC with Intel® Celeron® 3965U, 4 GB DDR4 RAM (non-ECC), 320 GB HDD, WIN 10 IoT Ent. (64-bit), PCIe slot, RS-232, 15.4" display with capacitive touchscreen |
| | 12.1 in | Intel® Celeron® | 3965U (2.2 GHz) | Passive cooling (fanless) | 4 GB RAM (non ECC) | 320 GB HDD | Windows 10 (64 bits) | 1 x PCIe slot (X2 lanes) | DVI-D | DVI-D | 16:10 | 1280 | 800 | Industrial Panel PC with Intel® Celeron® 3965U, 4 GB DDR4 RAM (non-ECC), 320 GB HDD, WIN 10 IoT Ent. (64-bit), PCIe slot, extra DVI-D, 12.1" display with capacitive touchscreen |
| | 15.4 in | Intel® Celeron® | 3965U (2.2 GHz) | Passive cooling (fanless) | 4 GB RAM (non ECC) | 320 GB HDD | Windows 10 (64 bits) | 1 x PCIe slot (X2 lanes) | DVI-D | DVI-D | 16:10 | 1280 | 800 | Industrial Panel PC with Intel® Celeron® 3965U, 4 GB DDR4 RAM (non-ECC), 320 GB HDD, WIN 10 IoT Ent. (64-bit), PCIe slot, extra DVI-D, 15.4" display with capacitive touchscreen |
| | 12.1 in | Intel® Celeron® | 3965U (2.2 GHz) | Passive cooling (fanless) | 4 GB RAM (non ECC) | 320 GB HDD | Windows 10 (64 bits) | 1 x PCIe slot (X2 lanes) | NYML | DVI-D | 16:10 | 1280 | 800 | Industrial Panel PC with Intel® Celeron® 3965U, 4 GB DDR4 RAM (non-ECC), 320 GB HDD, WIN 10 IoT Ent. (64-bit), PCIe slot, NYML port, 12.1" display with capacitive touchscreen |
| | 15.4 in | Intel® Celeron® | 3965U (2.2 GHz) | Passive cooling (fanless) | 4 GB RAM (non ECC) | 320 GB HDD | Windows 10 (64 bits) | 1 x PCIe slot (X2 lanes) | NYML | DVI-D | 16:10 | 1280 | 800 | Industrial Panel PC with Intel® Celeron® 3965U, 4 GB DDR4 RAM (non-ECC), 320 GB HDD, WIN 10 IoT Ent. (64-bit), PCIe slot, NYML port, 15.4" display with capacitive touchscreen |
| | 12.1 in | Intel® Celeron® | 3965U (2.2 GHz) | Passive cooling (fanless) | 4 GB RAM (non ECC) | 128 GB SSD | Windows 10 (64 bits) | 1 x PCIe slot (X2 lanes) | RS-232 | DVI-D | 16:10 | 1280 | 800 | Industrial Panel PC with Intel® Celeron® 3965U, 4 GB DDR4 RAM (non-ECC), 128 GB SSD-iMLC, WIN 10 IoT Ent. (64-bit), PCIe slot, RS-232, 12.1" display with capacitive touchscreen |
| | 15.4 in | Intel® Celeron® | 3965U (2.2 GHz) | Passive cooling (fanless) | 4 GB RAM (non ECC) | 128 GB SSD | Windows 10 (64 bits) | 1 x PCIe slot (X2 lanes) | RS-232 | DVI-D | 16:10 | 1280 | 800 | Industrial Panel PC with Intel® Celeron® 3965U, 4 GB DDR4 RAM (non-ECC), 128 GB SSD-iMLC, WIN 10 IoT Ent. (64-bit), PCIe slot, RS-232, 15.4" display with capacitive touchscreen |
| | 12.1 in | Intel® Celeron® | 3965U (2.2 GHz) | Passive cooling (fanless) | 4 GB RAM (non ECC) | 128 GB SSD | Windows 10 (64 bits) | 1 x PCIe slot (X2 lanes) | DVI-D | DVI-D | 16:10 | 1280 | 800 | Industrial Panel PC with Intel® Celeron® 3965U, 4 GB DDR4 RAM (non-ECC), 128 GB SSD-iMLC, WIN 10 IoT Ent. (64-bit), PCIe slot, extra DVI-D, 12.1" display with capacitive touchscreen |
| | 15.4 in | Intel® Celeron® | 3965U (2.2 GHz) | Passive cooling (fanless) | 4 GB RAM (non ECC) | 128 GB SSD | Windows 10 (64 bits) | 1 x PCIe slot (X2 lanes) | DVI-D | DVI-D | 16:10 | 1280 | 800 | Industrial Panel PC with Intel® Celeron® 3965U, 4 GB DDR4 RAM (non-ECC), 128 GB SSD-iMLC, WIN 10 IoT Ent. (64-bit), PCIe slot, extra DVI-D, 15.4" display with capacitive touchscreen |
| | 12.1 in | Intel® Celeron® | 3965U (2.2 GHz) | Passive cooling (fanless) | 4 GB RAM (non ECC) | 128 GB SSD | Windows 10 (64 bits) | 1 x PCIe slot (X2 lanes) | NYML | DVI-D | 16:10 | 1280 | 800 | Industrial Panel PC with Intel® Celeron® 3965U, 4 GB DDR4 RAM (non-ECC), 128 GB SSD-iMLC, WIN 10 IoT Ent. (64-bit), PCIe slot, NYML port, 12.1" display with capacitive touchscreen |
| | 15.4 in | Intel® Celeron® | 3965U (2.2 GHz) | Passive cooling (fanless) | 4 GB RAM (non ECC) | 128 GB SSD | Windows 10 (64 bits) | 1 x PCIe slot (X2 lanes) | NYML | DVI-D | 16:10 | 1280 | 800 | Industrial Panel PC with Intel® Celeron® 3965U, 4 GB DDR4 RAM (non-ECC), 128 GB SSD-iMLC, WIN 10 IoT Ent. (64-bit), PCIe slot, NYML port, 15.4" display with capacitive touchscreen |
| | 12.1 in | Intel® Celeron® | 3965U (2.2 GHz) | Passive cooling (fanless) | 8 GB RAM (non ECC) | No Storage | No OS | No Expansion | No Port | DVI-D | 16:10 | 1280 | 800 | Industrial Panel PC with Intel® Celeron® 3965U, 8 GB DDR4 RAM (non-ECC), No storage, No OS, no PCIe slot, no option port, 12.1" display with capacitive touchscreen |
| | 15.4 in | Intel® Celeron® | 3965U (2.2 GHz) | Passive cooling (fanless) | 8 GB RAM (non ECC) | No Storage | No OS | No Expansion | No Port | DVI-D | 16:10 | 1280 | 800 | Industrial Panel PC with Intel® Celeron® 3965U, 8 GB DDR4 RAM (non-ECC), No storage, No OS, no PCIe slot, no option port, 15.4" display with capacitive touchscreen |
| | 18.5 in | Intel® Celeron® | 3965U (2.2 GHz) | Passive cooling (fanless) | 8 GB RAM (non ECC) | No Storage | No OS | No Expansion | No Port | DVI-D | 16:9 | 1920 | 1080 | Industrial Panel PC with Intel® Celeron® 3965U, 8 GB DRAM (non-ECC), No Storage, No OS, No exp. slots, No I/F option, 18.5" (1920x1080) display with capacitive touchscreen, build-in type |
| | 12.1 in | Intel® Celeron® | 3965U (2.2 GHz) | Passive cooling (fanless) | 8 GB RAM (non ECC) | 128 GB CFast | No OS | No Expansion | No Port | DVI-D | 16:10 | 1280 | 800 | Industrial Panel PC with Intel® Celeron® 3965U, 8 GB DRAM (non-ECC), 128 GB CFast iMLC, No OS, No expansion slots, No I/F option, 12.1" (1280x800) display with capacitive touchscreen, build-in type |
| | 12.1 in | Intel® Celeron® | 3965U (2.2 GHz) | Passive cooling (fanless) | 8 GB RAM (non ECC) | 64 GB CFast | Windows 10 (64 bits) | No Expansion | No Port | DVI-D | 16:10 | 1280 | 800 | Industrial Panel PC with Intel® Celeron® 3965U, 8 GB DDR4 RAM (non-ECC), 64 GB CFast iMLC, WIN 10 IoT Ent. (64-bit), no PCIe slot, no option port, 12.1" display with capacitive touchscreen |
| | 15.4 in | Intel® Celeron® | 3965U (2.2 GHz) | Passive cooling (fanless) | 8 GB RAM (non ECC) | 64 GB CFast | Windows 10 (64 bits) | No Expansion | No Port | DVI-D | 16:10 | 1280 | 800 | Industrial Panel PC with Intel® Celeron® 3965U, 8 GB DDR4 RAM (non-ECC), 64 GB CFast iMLC, WIN 10 IoT Ent. (64-bit), no PCIe slot, no option port, 15.4" display with capacitive touchscreen |
| | 18.5 in | Intel® Celeron® | 3965U (2.2 GHz) | Passive cooling (fanless) | 8 GB RAM (non ECC) | 64 GB CFast | Windows 10 (64 bits) | No Expansion | No Port | DVI-D | 16:9 | 1920 | 1080 | Industrial Panel PC with Intel® Celeron® 3965U, 8 GB DRAM (non-ECC), 64 GB CFast iMLC, WIN 10 IoT Ent. (64-bit), No exp. slots, No I/F option, 18.5" (1920x1080) display with capacitive touchscreen, build-in type |
| | 12.1 in | Intel® Celeron® | 3965U (2.2 GHz) | Passive cooling (fanless) | 8 GB RAM (non ECC) | 128 GB CFast | Windows 10 (64 bits) | No Expansion | No Port | DVI-D | 16:10 | 1280 | 800 | Industrial Panel PC with Intel® Celeron® 3965U, 8 GB DDR4 RAM (non-ECC), 128 GB CFast iMLC, WIN 10 IoT Ent. (64-bit), no PCIe slot, no option port, 12.1" display with capacitive touchscreen |
| | 15.4 in | Intel® Celeron® | 3965U (2.2 GHz) | Passive cooling (fanless) | 8 GB RAM (non ECC) | 128 GB CFast | Windows 10 (64 bits) | No Expansion | No Port | DVI-D | 16:10 | 1280 | 800 | Industrial Panel PC with Intel® Celeron® 3965U, 8 GB DDR4 RAM (non-ECC), 128 GB CFast iMLC, WIN 10 IoT Ent. (64-bit), no PCIe slot, no option port, 15.4" display with capacitive touchscreen |
| | 18.5 in | Intel® Celeron® | 3965U (2.2 GHz) | Passive cooling (fanless) | 8 GB RAM (non ECC) | 128 GB CFast | Windows 10 (64 bits) | No Expansion | No Port | DVI-D | 16:9 | 1920 | 1080 | Industrial Panel PC with Intel® Celeron® 3965U, 8 GB DRAM (non-ECC), 128 GB CFast iMLC, WIN 10 IoT Ent. (64-bit), No exp. slots, No I/F option, 18.5" (1920x1080) display with capacitive touchscreen, build-in type |
| | 12.1 in | Intel® Celeron® | 3965U (2.2 GHz) | Passive cooling (fanless) | 8 GB RAM (non ECC) | 256 GB CFast | Windows 10 (64 bits) | No Expansion | No Port | DVI-D | 16:10 | 1280 | 800 | Industrial Panel PC with Intel® Celeron® 3965U, 8 GB DDR4 RAM (non-ECC), 256 GB CFast iMLC, WIN 10 IoT Ent. (64-bit), no PCIe slot, no option port, 12.1" display with capacitive touchscreen |
| | 15.4 in | Intel® Celeron® | 3965U (2.2 GHz) | Passive cooling (fanless) | 8 GB RAM (non ECC) | 256 GB CFast | Windows 10 (64 bits) | No Expansion | No Port | DVI-D | 16:10 | 1280 | 800 | Industrial Panel PC with Intel® Celeron® 3965U, 8 GB DDR4 RAM (non-ECC), 256 GB CFast iMLC, WIN 10 IoT Ent. (64-bit), no PCIe slot, no option port, 15.4" display with capacitive touchscreen |
| | 18.5 in | Intel® Celeron® | 3965U (2.2 GHz) | Passive cooling (fanless) | 8 GB RAM (non ECC) | 256 GB CFast | Windows 10 (64 bits) | No Expansion | No Port | DVI-D | 16:9 | 1920 | 1080 | Industrial Panel PC with Intel® Celeron® 3965U, 8 GB DRAM (non-ECC), 256 GB CFast iMLC, WIN 10 IoT Ent. (64-bit), No exp. slots, No I/F option, 18.5" (1920x1080) display with capacitive touchscreen, build-in type |
| | 12.1 in | Intel® Celeron® | 3965U (2.2 GHz) | Passive cooling (fanless) | 8 GB RAM (non ECC) | No Storage | No OS | 1 x PCIe slot (X2 lanes) | RS-232 | DVI-D | 16:10 | 1280 | 800 | Industrial Panel PC with Intel® Celeron® 3965U, 8 GB DDR4 RAM (non-ECC), No storage, No OS, PCIe slot, RS-232, 12.1" display with capacitive touchscreen |
| | 15.4 in | Intel® Celeron® | 3965U (2.2 GHz) | Passive cooling (fanless) | 8 GB RAM (non ECC) | No Storage | No OS | 1 x PCIe slot (X2 lanes) | RS-232 | DVI-D | 16:10 | 1280 | 800 | Industrial Panel PC with Intel® Celeron® 3965U, 8 GB DDR4 RAM (non-ECC), No storage, No OS, PCIe slot, RS-232, 15.4" display with capacitive touchscreen |
| | 12.1 in | Intel® Celeron® | 3965U (2.2 GHz) | Passive cooling (fanless) | 8 GB RAM (non ECC) | No Storage | No OS | 1 x PCIe slot (X2 lanes) | DVI-D | DVI-D | 16:10 | 1280 | 800 | Industrial Panel PC with Intel® Celeron® 3965U, 8 GB DDR4 RAM (non-ECC), No storage, No OS, PCIe slot, extra DVI-D, 12.1" display with capacitive touchscreen |
| | 15.4 in | Intel® Celeron® | 3965U (2.2 GHz) | Passive cooling (fanless) | 8 GB RAM (non ECC) | No Storage | No OS | 1 x PCIe slot (X2 lanes) | DVI-D | DVI-D | 16:10 | 1280 | 800 | Industrial Panel PC with Intel® Celeron® 3965U, 8 GB DDR4 RAM (non-ECC), No storage, No OS, PCIe slot, extra DVI-D, 15.4" display with capacitive touchscreen |
| | 12.1 in | Intel® Celeron® | 3965U (2.2 GHz) | Passive cooling (fanless) | 8 GB RAM (non ECC) | No Storage | No OS | 1 x PCIe slot (X2 lanes) | NYML | DVI-D | 16:10 | 1280 | 800 | Industrial Panel PC with Intel® Celeron® 3965U, 8 GB DDR4 RAM (non-ECC), No storage, No OS, PCIe slot, NYML port, 12.1" display with capacitive touchscreen |
| | 15.4 in | Intel® Celeron® | 3965U (2.2 GHz) | Passive cooling (fanless) | 8 GB RAM (non ECC) | No Storage | No OS | 1 x PCIe slot (X2 lanes) | NYML | DVI-D | 16:10 | 1280 | 800 | Industrial Panel PC with Intel® Celeron® 3965U, 8 GB DDR4 RAM (non-ECC), No storage, No OS, PCIe slot, NYML port, 15.4" display with capacitive touchscreen |
| | 12.1 in | Intel® Celeron® | 3965U (2.2 GHz) | Passive cooling (fanless) | 8 GB RAM (non ECC) | 64 GB SSD | Windows 10 (64 bits) | 1 x PCIe slot (X2 lanes) | RS-232 | DVI-D | 16:10 | 1280 | 800 | Industrial Panel PC with Intel® Celeron® 3965U, 8 GB DDR4 RAM (non-ECC), 64 GB SSD-SLC, WIN 10 IoT Ent. (64-bit), PCIe slot, RS-232, 12.1" display with capacitive touchscreen |
| | 15.4 in | Intel® Celeron® | 3965U (2.2 GHz) | Passive cooling (fanless) | 8 GB RAM (non ECC) | 64 GB SSD | Windows 10 (64 bits) | 1 x PCIe slot (X2 lanes) | RS-232 | DVI-D | 16:10 | 1280 | 800 | Industrial Panel PC with Intel® Celeron® 3965U, 8 GB DDR4 RAM (non-ECC), 64 GB SSD-SLC, WIN 10 IoT Ent. (64-bit), PCIe slot, RS-232, 15.4" display with capacitive touchscreen |
| | 12.1 in | Intel® Celeron® | 3965U (2.2 GHz) | Passive cooling (fanless) | 8 GB RAM (non ECC) | 64 GB SSD | Windows 10 (64 bits) | 1 x PCIe slot (X2 lanes) | DVI-D | DVI-D | 16:10 | 1280 | 800 | Industrial Panel PC with Intel® Celeron® 3965U, 8 GB DDR4 RAM (non-ECC), 64 GB SSD-SLC, WIN 10 IoT Ent. (64-bit), PCIe slot, extra DVI-D, 12.1" display with capacitive touchscreen |
| | 15.4 in | Intel® Celeron® | 3965U (2.2 GHz) | Passive cooling (fanless) | 8 GB RAM (non ECC) | 64 GB SSD | Windows 10 (64 bits) | 1 x PCIe slot (X2 lanes) | DVI-D | DVI-D | 16:10 | 1280 | 800 | Industrial Panel PC with Intel® Celeron® 3965U, 8 GB DDR4 RAM (non-ECC), 64 GB SSD-SLC, WIN 10 IoT Ent. (64-bit), PCIe slot, extra DVI-D, 15.4" display with capacitive touchscreen |
| | 12.1 in | Intel® Celeron® | 3965U (2.2 GHz) | Passive cooling (fanless) | 8 GB RAM (non ECC) | 64 GB SSD | Windows 10 (64 bits) | 1 x PCIe slot (X2 lanes) | NYML | DVI-D | 16:10 | 1280 | 800 | Industrial Panel PC with Intel® Celeron® 3965U, 8 GB DDR4 RAM (non-ECC), 64 GB SSD-SLC, WIN 10 IoT Ent. (64-bit), PCIe slot, NYML port, 12.1" display with capacitive touchscreen |
| | 15.4 in | Intel® Celeron® | 3965U (2.2 GHz) | Passive cooling (fanless) | 8 GB RAM (non ECC) | 64 GB SSD | Windows 10 (64 bits) | 1 x PCIe slot (X2 lanes) | NYML | DVI-D | 16:10 | 1280 | 800 | Industrial Panel PC with Intel® Celeron® 3965U, 8 GB DDR4 RAM (non-ECC), 64 GB SSD-SLC, WIN 10 IoT Ent. (64-bit), PCIe slot, NYML port, 15.4" display with capacitive touchscreen |
| | 12.1 in | Intel® Celeron® | 3965U (2.2 GHz) | Passive cooling (fanless) | 8 GB RAM (non ECC) | 320 GB HDD | Windows 10 (64 bits) | 1 x PCIe slot (X2 lanes) | RS-232 | DVI-D | 16:10 | 1280 | 800 | Industrial Panel PC with Intel® Celeron® 3965U, 8 GB DDR4 RAM (non-ECC), 320 GB HDD, WIN 10 IoT Ent. (64-bit), PCIe slot, RS-232, 12.1" display with capacitive touchscreen |
| | 15.4 in | Intel® Celeron® | 3965U (2.2 GHz) | Passive cooling (fanless) | 8 GB RAM (non ECC) | 320 GB HDD | Windows 10 (64 bits) | 1 x PCIe slot (X2 lanes) | RS-232 | DVI-D | 16:10 | 1280 | 800 | Industrial Panel PC with Intel® Celeron® 3965U, 8 GB DDR4 RAM (non-ECC), 320 GB HDD, WIN 10 IoT Ent. (64-bit), PCIe slot, RS-232, 15.4" display with capacitive touchscreen |
| | 12.1 in | Intel® Celeron® | 3965U (2.2 GHz) | Passive cooling (fanless) | 8 GB RAM (non ECC) | 320 GB HDD | Windows 10 (64 bits) | 1 x PCIe slot (X2 lanes) | DVI-D | DVI-D | 16:10 | 1280 | 800 | Industrial Panel PC with Intel® Celeron® 3965U, 8 GB DDR4 RAM (non-ECC), 320 GB HDD, WIN 10 IoT Ent. (64-bit), PCIe slot, extra DVI-D, 12.1" display with capacitive touchscreen |
| | 15.4 in | Intel® Celeron® | 3965U (2.2 GHz) | Passive cooling (fanless) | 8 GB RAM (non ECC) | 320 GB HDD | Windows 10 (64 bits) | 1 x PCIe slot (X2 lanes) | DVI-D | DVI-D | 16:10 | 1280 | 800 | Industrial Panel PC with Intel® Celeron® 3965U, 8 GB DDR4 RAM (non-ECC), 320 GB HDD, WIN 10 IoT Ent. (64-bit), PCIe slot, extra DVI-D, 15.4" display with capacitive touchscreen |
| | 12.1 in | Intel® Celeron® | 3965U (2.2 GHz) | Passive cooling (fanless) | 8 GB RAM (non ECC) | 320 GB HDD | Windows 10 (64 bits) | 1 x PCIe slot (X2 lanes) | NYML | DVI-D | 16:10 | 1280 | 800 | Industrial Panel PC with Intel® Celeron® 3965U, 8 GB DDR4 RAM (non-ECC), 320 GB HDD, WIN 10 IoT Ent. (64-bit), PCIe slot, NYML port, 12.1" display with capacitive touchscreen |
| | 15.4 in | Intel® Celeron® | 3965U (2.2 GHz) | Passive cooling (fanless) | 8 GB RAM (non ECC) | 320 GB HDD | Windows 10 (64 bits) | 1 x PCIe slot (X2 lanes) | NYML | DVI-D | 16:10 | 1280 | 800 | Industrial Panel PC with Intel® Celeron® 3965U, 8 GB DDR4 RAM (non-ECC), 320 GB HDD, WIN 10 IoT Ent. (64-bit), PCIe slot, NYML port, 15.4" display with capacitive touchscreen |
| | 12.1 in | Intel® Celeron® | 3965U (2.2 GHz) | Passive cooling (fanless) | 8 GB RAM (non ECC) | 128 GB SSD | Windows 10 (64 bits) | 1 x PCIe slot (X2 lanes) | RS-232 | DVI-D | 16:10 | 1280 | 800 | Industrial Panel PC with Intel® Celeron® 3965U, 8 GB DDR4 RAM (non-ECC), 128 GB SSD-iMLC, WIN 10 IoT Ent. (64-bit), PCIe slot, RS-232, 12.1" display with capacitive touchscreen |
| | 15.4 in | Intel® Celeron® | 3965U (2.2 GHz) | Passive cooling (fanless) | 8 GB RAM (non ECC) | 128 GB SSD | Windows 10 (64 bits) | 1 x PCIe slot (X2 lanes) | RS-232 | DVI-D | 16:10 | 1280 | 800 | Industrial Panel PC with Intel® Celeron® 3965U, 8 GB DDR4 RAM (non-ECC), 128 GB SSD-iMLC, WIN 10 IoT Ent. (64-bit), PCIe slot, RS-232, 15.4" display with capacitive touchscreen |
| | 12.1 in | Intel® Celeron® | 3965U (2.2 GHz) | Passive cooling (fanless) | 8 GB RAM (non ECC) | 128 GB SSD | Windows 10 (64 bits) | 1 x PCIe slot (X2 lanes) | DVI-D | DVI-D | 16:10 | 1280 | 800 | Industrial Panel PC with Intel® Celeron® 3965U, 8 GB DDR4 RAM (non-ECC), 128 GB SSD-iMLC, WIN 10 IoT Ent. (64-bit), PCIe slot, extra DVI-D, 12.1" display with capacitive touchscreen |
| | 15.4 in | Intel® Celeron® | 3965U (2.2 GHz) | Passive cooling (fanless) | 8 GB RAM (non ECC) | 128 GB SSD | Windows 10 (64 bits) | 1 x PCIe slot (X2 lanes) | DVI-D | DVI-D | 16:10 | 1280 | 800 | Industrial Panel PC with Intel® Celeron® 3965U, 8 GB DDR4 RAM (non-ECC), 128 GB SSD-iMLC, WIN 10 IoT Ent. (64-bit), PCIe slot, extra DVI-D, 15.4" display with capacitive touchscreen |
| | 12.1 in | Intel® Celeron® | 3965U (2.2 GHz) | Passive cooling (fanless) | 8 GB RAM (non ECC) | 128 GB SSD | Windows 10 (64 bits) | 1 x PCIe slot (X2 lanes) | NYML | DVI-D | 16:10 | 1280 | 800 | Industrial Panel PC with Intel® Celeron® 3965U, 8 GB DDR4 RAM (non-ECC), 128 GB SSD-iMLC, WIN 10 IoT Ent. (64-bit), PCIe slot, NYML port, 12.1" display with capacitive touchscreen |
| | 15.4 in | Intel® Celeron® | 3965U (2.2 GHz) | Passive cooling (fanless) | 8 GB RAM (non ECC) | 128 GB SSD | Windows 10 (64 bits) | 1 x PCIe slot (X2 lanes) | NYML | DVI-D | 16:10 | 1280 | 800 | Industrial Panel PC with Intel® Celeron® 3965U, 8 GB DDR4 RAM (non-ECC), 128 GB SSD-iMLC, WIN 10 IoT Ent. (64-bit), PCIe slot, NYML port, 15.4" display with capacitive touchscreen |
| | 12.1 in | Intel® Core™ i5 | 7300U (2.6 GHz) | Passive cooling (fanless) | 4 GB RAM (non ECC) | No Storage | No OS | 1 x PCIe slot (X2 lanes) | RS-232 | DVI-D | 16:10 | 1280 | 800 | Industrial Panel PC with Intel® Core™ i5-7300U, 4 GB DDR4 RAM (non-ECC), No storage, No OS, PCIe slot, RS-232, 12.1" display with capacitive touchscreen |
| | 15.4 in | Intel® Core™ i5 | 7300U (2.6 GHz) | Passive cooling (fanless) | 4 GB RAM (non ECC) | No Storage | No OS | 1 x PCIe slot (X2 lanes) | RS-232 | DVI-D | 16:10 | 1280 | 800 | Industrial Panel PC with Intel® Core™ i5-7300U, 4 GB DDR4 RAM (non-ECC), No storage, No OS, PCIe slot, RS-232, 15.4" display with capacitive touchscreen |
| | 12.1 in | Intel® Core™ i5 | 7300U (2.6 GHz) | Passive cooling (fanless) | 4 GB RAM (non ECC) | No Storage | No OS | 1 x PCIe slot (X2 lanes) | NYML | DVI-D | 16:10 | 1280 | 800 | Industrial Panel PC with Intel® Core™ i5-7300U, 4 GB DDR4 RAM (non-ECC), No storage, No OS, PCIe slot, NYML port, 12.1" display with capacitive touchscreen |
| | 15.4 in | Intel® Core™ i5 | 7300U (2.6 GHz) | Passive cooling (fanless) | 4 GB RAM (non ECC) | No Storage | No OS | 1 x PCIe slot (X2 lanes) | NYML | DVI-D | 16:10 | 1280 | 800 | Industrial Panel PC with Intel® Core™ i5-7300U, 4 GB DDR4 RAM (non-ECC), No storage, No OS, PCIe slot, NYML port, 15.4" display with capacitive touchscreen |
| | 12.1 in | Intel® Core™ i5 | 7300U (2.6 GHz) | Passive cooling (fanless) | 4 GB RAM (non ECC) | 64 GB SSD | Windows 10 (64 bits) | 1 x PCIe slot (X2 lanes) | RS-232 | DVI-D | 16:10 | 1280 | 800 | Industrial Panel PC with Intel® Core™ i5-7300U, 4 GB DDR4 RAM (non-ECC), 64 GB SSD-SLC, WIN 10 IoT Ent. (64-bit), PCIe slot, RS-232, 12.1" display with capacitive touchscreen |
| | 15.4 in | Intel® Core™ i5 | 7300U (2.6 GHz) | Passive cooling (fanless) | 4 GB RAM (non ECC) | 64 GB SSD | Windows 10 (64 bits) | 1 x PCIe slot (X2 lanes) | RS-232 | DVI-D | 16:10 | 1280 | 800 | Industrial Panel PC with Intel® Core™ i5-7300U, 4 GB DDR4 RAM (non-ECC), 64 GB SSD-SLC, WIN 10 IoT Ent. (64-bit), PCIe slot, RS-232, 15.4" display with capacitive touchscreen |
| | 12.1 in | Intel® Core™ i5 | 7300U (2.6 GHz) | Passive cooling (fanless) | 4 GB RAM (non ECC) | 64 GB SSD | Windows 10 (64 bits) | 1 x PCIe slot (X2 lanes) | DVI-D | DVI-D | 16:10 | 1280 | 800 | Industrial Panel PC with Intel® Core™ i5-7300U, 4 GB DDR4 RAM (non-ECC), 64 GB SSD-SLC, WIN 10 IoT Ent. (64-bit), PCIe slot, extra DVI-D, 12.1" display with capacitive touchscreen |
| | 15.4 in | Intel® Core™ i5 | 7300U (2.6 GHz) | Passive cooling (fanless) | 4 GB RAM (non ECC) | 64 GB SSD | Windows 10 (64 bits) | 1 x PCIe slot (X2 lanes) | DVI-D | DVI-D | 16:10 | 1280 | 800 | Industrial Panel PC with Intel® Core™ i5-7300U, 4 GB DDR4 RAM (non-ECC), 64 GB SSD-SLC, WIN 10 IoT Ent. (64-bit), PCIe slot, extra DVI-D, 15.4" display with capacitive touchscreen |
| | 12.1 in | Intel® Core™ i5 | 7300U (2.6 GHz) | Passive cooling (fanless) | 4 GB RAM (non ECC) | 64 GB SSD | Windows 10 (64 bits) | 1 x PCIe slot (X2 lanes) | NYML | DVI-D | 16:10 | 1280 | 800 | Industrial Panel PC with Intel® Core™ i5-7300U, 4 GB DDR4 RAM (non-ECC), 64 GB SSD-SLC, WIN 10 IoT Ent. (64-bit), PCIe slot, NYML port, 12.1" display with capacitive touchscreen |
| | 15.4 in | Intel® Core™ i5 | 7300U (2.6 GHz) | Passive cooling (fanless) | 4 GB RAM (non ECC) | 64 GB SSD | Windows 10 (64 bits) | 1 x PCIe slot (X2 lanes) | NYML | DVI-D | 16:10 | 1280 | 800 | Industrial Panel PC with Intel® Core™ i5-7300U, 4 GB DDR4 RAM (non-ECC), 64 GB SSD-SLC, WIN 10 IoT Ent. (64-bit), PCIe slot, NYML port, 15.4" display with capacitive touchscreen |
| | 12.1 in | Intel® Core™ i5 | 7300U (2.6 GHz) | Passive cooling (fanless) | 4 GB RAM (non ECC) | 320 GB HDD | Windows 10 (64 bits) | 1 x PCIe slot (X2 lanes) | RS-232 | DVI-D | 16:10 | 1280 | 800 | Industrial Panel PC with Intel® Core™ i5-7300U, 4 GB DDR4 RAM (non-ECC), 320 GB HDD, WIN 10 IoT Ent. (64-bit), PCIe slot, RS-232, 12.1" display with capacitive touchscreen |
| | 15.4 in | Intel® Core™ i5 | 7300U (2.6 GHz) | Passive cooling (fanless) | 4 GB RAM (non ECC) | 320 GB HDD | Windows 10 (64 bits) | 1 x PCIe slot (X2 lanes) | RS-232 | DVI-D | 16:10 | 1280 | 800 | Industrial Panel PC with Intel® Core™ i5-7300U, 4 GB DDR4 RAM (non-ECC), 320 GB HDD, WIN 10 IoT Ent. (64-bit), PCIe slot, RS-232, 15.4" display with capacitive touchscreen |
| | 12.1 in | Intel® Core™ i5 | 7300U (2.6 GHz) | Passive cooling (fanless) | 4 GB RAM (non ECC) | 320 GB HDD | Windows 10 (64 bits) | 1 x PCIe slot (X2 lanes) | DVI-D | DVI-D | 16:10 | 1280 | 800 | Industrial Panel PC with Intel® Core™ i5-7300U, 4 GB DDR4 RAM (non-ECC), 320 GB HDD, WIN 10 IoT Ent. (64-bit), PCIe slot, extra DVI-D, 12.1" display with capacitive touchscreen |
| | 15.4 in | Intel® Core™ i5 | 7300U (2.6 GHz) | Passive cooling (fanless) | 4 GB RAM (non ECC) | 320 GB HDD | Windows 10 (64 bits) | 1 x PCIe slot (X2 lanes) | DVI-D | DVI-D | 16:10 | 1280 | 800 | Industrial Panel PC with Intel® Core™ i5-7300U, 4 GB DDR4 RAM (non-ECC), 320 GB HDD, WIN 10 IoT Ent. (64-bit), PCIe slot, extra DVI-D, 15.4" display with capacitive touchscreen |
| | 12.1 in | Intel® Core™ i5 | 7300U (2.6 GHz) | Passive cooling (fanless) | 4 GB RAM (non ECC) | 320 GB HDD | Windows 10 (64 bits) | 1 x PCIe slot (X2 lanes) | NYML | DVI-D | 16:10 | 1280 | 800 | Industrial Panel PC with Intel® Core™ i5-7300U, 4 GB DDR4 RAM (non-ECC), 320 GB HDD, WIN 10 IoT Ent. (64-bit), PCIe slot, NYML port, 12.1" display with capacitive touchscreen |
| | 15.4 in | Intel® Core™ i5 | 7300U (2.6 GHz) | Passive cooling (fanless) | 4 GB RAM (non ECC) | 320 GB HDD | Windows 10 (64 bits) | 1 x PCIe slot (X2 lanes) | NYML | DVI-D | 16:10 | 1280 | 800 | Industrial Panel PC with Intel® Core™ i5-7300U, 4 GB DDR4 RAM (non-ECC), 320 GB HDD, WIN 10 IoT Ent. (64-bit), PCIe slot, NYML port, 15.4" display with capacitive touchscreen |
| | 12.1 in | Intel® Core™ i5 | 7300U (2.6 GHz) | Passive cooling (fanless) | 4 GB RAM (non ECC) | 128 GB SSD | Windows 10 (64 bits) | 1 x PCIe slot (X2 lanes) | RS-232 | DVI-D | 16:10 | 1280 | 800 | Industrial Panel PC with Intel® Core™ i5-7300U, 4 GB DDR4 RAM (non-ECC), 128 GB SSD-iMLC, WIN 10 IoT Ent. (64-bit), PCIe slot, RS-232, 12.1" display with capacitive touchscreen |
| | 15.4 in | Intel® Core™ i5 | 7300U (2.6 GHz) | Passive cooling (fanless) | 4 GB RAM (non ECC) | 128 GB SSD | Windows 10 (64 bits) | 1 x PCIe slot (X2 lanes) | RS-232 | DVI-D | 16:10 | 1280 | 800 | Industrial Panel PC with Intel® Core™ i5-7300U, 4 GB DDR4 RAM (non-ECC), 128 GB SSD-iMLC, WIN 10 IoT Ent. (64-bit), PCIe slot, RS-232, 15.4" display with capacitive touchscreen |
| | 12.1 in | Intel® Core™ i5 | 7300U (2.6 GHz) | Passive cooling (fanless) | 4 GB RAM (non ECC) | 128 GB SSD | Windows 10 (64 bits) | 1 x PCIe slot (X2 lanes) | DVI-D | DVI-D | 16:10 | 1280 | 800 | Industrial Panel PC with Intel® Core™ i5-7300U, 4 GB DDR4 RAM (non-ECC), 128 GB SSD-iMLC, WIN 10 IoT Ent. (64-bit), PCIe slot, extra DVI-D, 12.1" display with capacitive touchscreen |
| | 15.4 in | Intel® Core™ i5 | 7300U (2.6 GHz) | Passive cooling (fanless) | 4 GB RAM (non ECC) | 128 GB SSD | Windows 10 (64 bits) | 1 x PCIe slot (X2 lanes) | DVI-D | DVI-D | 16:10 | 1280 | 800 | Industrial Panel PC with Intel® Core™ i5-7300U, 4 GB DDR4 RAM (non-ECC), 128 GB SSD-iMLC, WIN 10 IoT Ent. (64-bit), PCIe slot, extra DVI-D, 15.4" display with capacitive touchscreen |
| | 12.1 in | Intel® Core™ i5 | 7300U (2.6 GHz) | Passive cooling (fanless) | 4 GB RAM (non ECC) | 128 GB SSD | Windows 10 (64 bits) | 1 x PCIe slot (X2 lanes) | NYML | DVI-D | 16:10 | 1280 | 800 | Industrial Panel PC with Intel® Core™ i5-7300U, 4 GB DDR4 RAM (non-ECC), 128 GB SSD-iMLC, WIN 10 IoT Ent. (64-bit), PCIe slot, NYML port, 12.1" display with capacitive touchscreen |
| | 15.4 in | Intel® Core™ i5 | 7300U (2.6 GHz) | Passive cooling (fanless) | 4 GB RAM (non ECC) | 128 GB SSD | Windows 10 (64 bits) | 1 x PCIe slot (X2 lanes) | NYML | DVI-D | 16:10 | 1280 | 800 | Industrial Panel PC with Intel® Core™ i5-7300U, 4 GB DDR4 RAM (non-ECC), 128 GB SSD-iMLC, WIN 10 IoT Ent. (64-bit), PCIe slot, NYML port, 15.4" display with capacitive touchscreen |
| | 12.1 in | Intel® Core™ i5 | 7300U (2.6 GHz) | Passive cooling (fanless) | 8 GB RAM (non ECC) | No Storage | No OS | No Expansion | No Port | DVI-D | 16:10 | 1280 | 800 | Industrial Panel PC with Intel® Core™ i5-7300U, 8 GB DDR4 RAM (non-ECC), No storage, No OS, no PCIe slot, no option port, 12.1" display with capacitive touchscreen |
| | 15.4 in | Intel® Core™ i5 | 7300U (2.6 GHz) | Passive cooling (fanless) | 8 GB RAM (non ECC) | No Storage | No OS | No Expansion | No Port | DVI-D | 16:10 | 1280 | 800 | Industrial Panel PC with Intel® Core™ i5-7300U, 8 GB DDR4 RAM (non-ECC), No storage, No OS, no PCIe slot, no option port, 15.4" display with capacitive touchscreen |
| | 18.5 in | Intel® Core™ i5 | 7300U (2.6 GHz) | Passive cooling (fanless) | 8 GB RAM (non ECC) | No Storage | No OS | No Expansion | No Port | DVI-D | 16:9 | 1920 | 1080 | Industrial Panel PC with Intel® Core™ i5-7300U, 8 GB DRAM (non-ECC), No Storage, No OS, No exp. slots, No I/F option, 18.5" (1920x1080) display with capacitive touchscreen, build-in type |
| | 12.1 in | Intel® Core™ i5 | 7300U (2.6 GHz) | Passive cooling (fanless) | 8 GB RAM (non ECC) | 64 GB CFast | Windows 10 (64 bits) | No Expansion | No Port | DVI-D | 16:10 | 1280 | 800 | Industrial Panel PC with Intel® Core™ i5-7300U, 8 GB DDR4 RAM (non-ECC), 64 GB CFast iMLC, WIN 10 IoT Ent. (64-bit), no PCIe slot, no option port, 12.1" display with capacitive touchscreen |
| | 15.4 in | Intel® Core™ i5 | 7300U (2.6 GHz) | Passive cooling (fanless) | 8 GB RAM (non ECC) | 64 GB CFast | Windows 10 (64 bits) | No Expansion | No Port | DVI-D | 16:10 | 1280 | 800 | Industrial Panel PC with Intel® Core™ i5-7300U, 8 GB DDR4 RAM (non-ECC), 64 GB CFast iMLC, WIN 10 IoT Ent. (64-bit), no PCIe slot, no option port, 15.4" display with capacitive touchscreen |
| | 18.5 in | Intel® Core™ i5 | 7300U (2.6 GHz) | Passive cooling (fanless) | 8 GB RAM (non ECC) | 64 GB CFast | Windows 10 (64 bits) | No Expansion | No Port | DVI-D | 16:9 | 1920 | 1080 | Industrial Panel PC with Intel® Core™ i5-7300U, 8 GB DRAM (non-ECC), 64 GB CFast iMLC, WIN 10 IoT Ent. (64-bit), No exp. slots, No I/F option, 18.5" (1920x1080) display with capacitive touchscreen, build-in type |
| | 12.1 in | Intel® Core™ i5 | 7300U (2.6 GHz) | Passive cooling (fanless) | 8 GB RAM (non ECC) | 128 GB CFast | Windows 10 (64 bits) | No Expansion | No Port | DVI-D | 16:10 | 1280 | 800 | Industrial Panel PC with Intel® Core™ i5-7300U, 8 GB DDR4 RAM (non-ECC), 128 GB CFast iMLC, WIN 10 IoT Ent. (64-bit), no PCIe slot, no option port, 12.1" display with capacitive touchscreen |
| | 15.4 in | Intel® Core™ i5 | 7300U (2.6 GHz) | Passive cooling (fanless) | 8 GB RAM (non ECC) | 128 GB CFast | Windows 10 (64 bits) | No Expansion | No Port | DVI-D | 16:10 | 1280 | 800 | Industrial Panel PC with Intel® Core™ i5-7300U, 8 GB DDR4 RAM (non-ECC), 128 GB CFast iMLC, WIN 10 IoT Ent. (64-bit), no PCIe slot, no option port, 15.4" display with capacitive touchscreen |
| | 18.5 in | Intel® Core™ i5 | 7300U (2.6 GHz) | Passive cooling (fanless) | 8 GB RAM (non ECC) | 128 GB CFast | Windows 10 (64 bits) | No Expansion | No Port | DVI-D | 16:9 | 1920 | 1080 | Industrial Panel PC with Intel® Core™ i5-7300U, 8 GB DRAM (non-ECC), 128 GB CFast iMLC, WIN 10 IoT Ent. (64-bit), No exp. slots, No I/F option, 18.5" (1920x1080) display with capacitive touchscreen, build-in type |
| | 12.1 in | Intel® Core™ i5 | 7300U (2.6 GHz) | Passive cooling (fanless) | 8 GB RAM (non ECC) | 256 GB CFast | Windows 10 (64 bits) | No Expansion | No Port | DVI-D | 16:10 | 1280 | 800 | Industrial Panel PC with Intel® Core™ i5-7300U, 8 GB DDR4 RAM (non-ECC), 256 GB CFast iMLC, WIN 10 IoT Ent. (64-bit), no PCIe slot, no option port, 12.1" display with capacitive touchscreen |
| | 15.4 in | Intel® Core™ i5 | 7300U (2.6 GHz) | Passive cooling (fanless) | 8 GB RAM (non ECC) | 256 GB CFast | Windows 10 (64 bits) | No Expansion | No Port | DVI-D | 16:10 | 1280 | 800 | Industrial Panel PC with Intel® Core™ i5-7300U, 8 GB DDR4 RAM (non-ECC), 256 GB CFast iMLC, WIN 10 IoT Ent. (64-bit), no PCIe slot, no option port, 15.4" display with capacitive touchscreen |
| | 18.5 in | Intel® Core™ i5 | 7300U (2.6 GHz) | Passive cooling (fanless) | 8 GB RAM (non ECC) | 256 GB CFast | Windows 10 (64 bits) | No Expansion | No Port | DVI-D | 16:9 | 1920 | 1080 | Industrial Panel PC with Intel® Core™ i5-7300U, 8 GB DRAM (non-ECC), 256 GB CFast iMLC, WIN 10 IoT Ent. (64-bit), No exp. slots, No I/F option, 18.5" (1920x1080) display with capacitive touchscreen, build-in type |
| | 12.1 in | Intel® Core™ i5 | 7300U (2.6 GHz) | Passive cooling (fanless) | 8 GB RAM (non ECC) | No Storage | No OS | 1 x PCIe slot (X2 lanes) | RS-232 | DVI-D | 16:10 | 1280 | 800 | Industrial Panel PC with Intel® Core™ i5-7300U, 8 GB DDR4 RAM (non-ECC), No storage, No OS, PCIe slot, RS-232, 12.1" display with capacitive touchscreen |
| | 15.4 in | Intel® Core™ i5 | 7300U (2.6 GHz) | Passive cooling (fanless) | 8 GB RAM (non ECC) | No Storage | No OS | 1 x PCIe slot (X2 lanes) | RS-232 | DVI-D | 16:10 | 1280 | 800 | Industrial Panel PC with Intel® Core™ i5-7300U, 8 GB DDR4 RAM (non-ECC), No storage, No OS, PCIe slot, RS-232, 15.4" display with capacitive touchscreen |
| | 12.1 in | Intel® Core™ i5 | 7300U (2.6 GHz) | Passive cooling (fanless) | 8 GB RAM (non ECC) | No Storage | No OS | 1 x PCIe slot (X2 lanes) | DVI-D | DVI-D | 16:10 | 1280 | 800 | Industrial Panel PC with Intel® Core™ i5-7300U, 8 GB DDR4 RAM (non-ECC), No storage, No OS, PCIe slot, extra DVI-D, 12.1" display with capacitive touchscreen |
| | 15.4 in | Intel® Core™ i5 | 7300U (2.6 GHz) | Passive cooling (fanless) | 8 GB RAM (non ECC) | No Storage | No OS | 1 x PCIe slot (X2 lanes) | DVI-D | DVI-D | 16:10 | 1280 | 800 | Industrial Panel PC with Intel® Core™ i5-7300U, 8 GB DDR4 RAM (non-ECC), No storage, No OS, PCIe slot, extra DVI-D, 15.4" display with capacitive touchscreen |
| | 12.1 in | Intel® Core™ i5 | 7300U (2.6 GHz) | Passive cooling (fanless) | 8 GB RAM (non ECC) | No Storage | No OS | 1 x PCIe slot (X2 lanes) | NYML | DVI-D | 16:10 | 1280 | 800 | Industrial Panel PC with Intel® Core™ i5-7300U, 8 GB DDR4 RAM (non-ECC), No storage, No OS, PCIe slot, NYML port, 12.1" display with capacitive touchscreen |
| | 15.4 in | Intel® Core™ i5 | 7300U (2.6 GHz) | Passive cooling (fanless) | 8 GB RAM (non ECC) | No Storage | No OS | 1 x PCIe slot (X2 lanes) | NYML | DVI-D | 16:10 | 1280 | 800 | Industrial Panel PC with Intel® Core™ i5-7300U, 8 GB DDR4 RAM (non-ECC), No storage, No OS, PCIe slot, NYML port, 15.4" display with capacitive touchscreen |
| | 12.1 in | Intel® Core™ i5 | 7300U (2.6 GHz) | Passive cooling (fanless) | 8 GB RAM (non ECC) | 64 GB SSD | Windows 10 (64 bits) | 1 x PCIe slot (X2 lanes) | RS-232 | DVI-D | 16:10 | 1280 | 800 | Industrial Panel PC with Intel® Core™ i5-7300U, 8 GB DDR4 RAM (non-ECC), 64 GB SSD-SLC, WIN 10 IoT Ent. (64-bit), PCIe slot, RS-232, 12.1" display with capacitive touchscreen |
| | 15.4 in | Intel® Core™ i5 | 7300U (2.6 GHz) | Passive cooling (fanless) | 8 GB RAM (non ECC) | 64 GB SSD | Windows 10 (64 bits) | 1 x PCIe slot (X2 lanes) | RS-232 | DVI-D | 16:10 | 1280 | 800 | Industrial Panel PC with Intel® Core™ i5-7300U, 8 GB DDR4 RAM (non-ECC), 64 GB SSD-SLC, WIN 10 IoT Ent. (64-bit), PCIe slot, RS-232, 15.4" display with capacitive touchscreen |
| | 12.1 in | Intel® Core™ i5 | 7300U (2.6 GHz) | Passive cooling (fanless) | 8 GB RAM (non ECC) | 64 GB SSD | Windows 10 (64 bits) | 1 x PCIe slot (X2 lanes) | DVI-D | DVI-D | 16:10 | 1280 | 800 | Industrial Panel PC with Intel® Core™ i5-7300U, 8 GB DDR4 RAM (non-ECC), 64 GB SSD-SLC, WIN 10 IoT Ent. (64-bit), PCIe slot, extra DVI-D, 12.1" display with capacitive touchscreen |
| | 15.4 in | Intel® Core™ i5 | 7300U (2.6 GHz) | Passive cooling (fanless) | 8 GB RAM (non ECC) | 64 GB SSD | Windows 10 (64 bits) | 1 x PCIe slot (X2 lanes) | DVI-D | DVI-D | 16:10 | 1280 | 800 | Industrial Panel PC with Intel® Core™ i5-7300U, 8 GB DDR4 RAM (non-ECC), 64 GB SSD-SLC, WIN 10 IoT Ent. (64-bit), PCIe slot, extra DVI-D, 15.4" display with capacitive touchscreen |
| | 12.1 in | Intel® Core™ i5 | 7300U (2.6 GHz) | Passive cooling (fanless) | 8 GB RAM (non ECC) | 64 GB SSD | Windows 10 (64 bits) | 1 x PCIe slot (X2 lanes) | NYML | DVI-D | 16:10 | 1280 | 800 | Industrial Panel PC with Intel® Core™ i5-7300U, 8 GB DDR4 RAM (non-ECC), 64 GB SSD-SLC, WIN 10 IoT Ent. (64-bit), PCIe slot, NYML port, 12.1" display with capacitive touchscreen |
| | 15.4 in | Intel® Core™ i5 | 7300U (2.6 GHz) | Passive cooling (fanless) | 8 GB RAM (non ECC) | 64 GB SSD | Windows 10 (64 bits) | 1 x PCIe slot (X2 lanes) | NYML | DVI-D | 16:10 | 1280 | 800 | Industrial Panel PC with Intel® Core™ i5-7300U, 8 GB DDR4 RAM (non-ECC), 64 GB SSD-SLC, WIN 10 IoT Ent. (64-bit), PCIe slot, NYML port, 15.4" display with capacitive touchscreen |
| | 12.1 in | Intel® Core™ i5 | 7300U (2.6 GHz) | Passive cooling (fanless) | 8 GB RAM (non ECC) | 320 GB HDD | Windows 10 (64 bits) | 1 x PCIe slot (X2 lanes) | RS-232 | DVI-D | 16:10 | 1280 | 800 | Industrial Panel PC with Intel® Core™ i5-7300U, 8 GB DDR4 RAM (non-ECC), 320 GB HDD, WIN 10 IoT Ent. (64-bit), PCIe slot, RS-232, 12.1" display with capacitive touchscreen |
| | 15.4 in | Intel® Core™ i5 | 7300U (2.6 GHz) | Passive cooling (fanless) | 8 GB RAM (non ECC) | 320 GB HDD | Windows 10 (64 bits) | 1 x PCIe slot (X2 lanes) | RS-232 | DVI-D | 16:10 | 1280 | 800 | Industrial Panel PC with Intel® Core™ i5-7300U, 8 GB DDR4 RAM (non-ECC), 320 GB HDD, WIN 10 IoT Ent. (64-bit), PCIe slot, RS-232, 15.4" display with capacitive touchscreen |
| | 12.1 in | Intel® Core™ i5 | 7300U (2.6 GHz) | Passive cooling (fanless) | 8 GB RAM (non ECC) | 320 GB HDD | Windows 10 (64 bits) | 1 x PCIe slot (X2 lanes) | DVI-D | DVI-D | 16:10 | 1280 | 800 | Industrial Panel PC with Intel® Core™ i5-7300U, 8 GB DDR4 RAM (non-ECC), 320 GB HDD, WIN 10 IoT Ent. (64-bit), PCIe slot, extra DVI-D, 12.1" display with capacitive touchscreen |
| | 15.4 in | Intel® Core™ i5 | 7300U (2.6 GHz) | Passive cooling (fanless) | 8 GB RAM (non ECC) | 320 GB HDD | Windows 10 (64 bits) | 1 x PCIe slot (X2 lanes) | DVI-D | DVI-D | 16:10 | 1280 | 800 | Industrial Panel PC with Intel® Core™ i5-7300U, 8 GB DDR4 RAM (non-ECC), 320 GB HDD, WIN 10 IoT Ent. (64-bit), PCIe slot, extra DVI-D, 15.4" display with capacitive touchscreen |
| | 12.1 in | Intel® Core™ i5 | 7300U (2.6 GHz) | Passive cooling (fanless) | 8 GB RAM (non ECC) | 320 GB HDD | Windows 10 (64 bits) | 1 x PCIe slot (X2 lanes) | NYML | DVI-D | 16:10 | 1280 | 800 | Industrial Panel PC with Intel® Core™ i5-7300U, 8 GB DDR4 RAM (non-ECC), 320 GB HDD, WIN 10 IoT Ent. (64-bit), PCIe slot, NYML port, 12.1" display with capacitive touchscreen |
| | 15.4 in | Intel® Core™ i5 | 7300U (2.6 GHz) | Passive cooling (fanless) | 8 GB RAM (non ECC) | 320 GB HDD | Windows 10 (64 bits) | 1 x PCIe slot (X2 lanes) | NYML | DVI-D | 16:10 | 1280 | 800 | Industrial Panel PC with Intel® Core™ i5-7300U, 8 GB DDR4 RAM (non-ECC), 320 GB HDD, WIN 10 IoT Ent. (64-bit), PCIe slot, NYML port, 15.4" display with capacitive touchscreen |
| | 12.1 in | Intel® Core™ i5 | 7300U (2.6 GHz) | Passive cooling (fanless) | 8 GB RAM (non ECC) | 128 GB SSD | Windows 10 (64 bits) | 1 x PCIe slot (X2 lanes) | RS-232 | DVI-D | 16:10 | 1280 | 800 | Industrial Panel PC with Intel® Core™ i5-7300U, 8 GB DDR4 RAM (non-ECC), 128 GB SSD-iMLC, WIN 10 IoT Ent. (64-bit), PCIe slot, RS-232, 12.1" display with capacitive touchscreen |
| | 15.4 in | Intel® Core™ i5 | 7300U (2.6 GHz) | Passive cooling (fanless) | 8 GB RAM (non ECC) | 128 GB SSD | Windows 10 (64 bits) | 1 x PCIe slot (X2 lanes) | RS-232 | DVI-D | 16:10 | 1280 | 800 | Industrial Panel PC with Intel® Core™ i5-7300U, 8 GB DDR4 RAM (non-ECC), 128 GB SSD-iMLC, WIN 10 IoT Ent. (64-bit), PCIe slot, RS-232, 15.4" display with capacitive touchscreen |
| | 12.1 in | Intel® Core™ i5 | 7300U (2.6 GHz) | Passive cooling (fanless) | 8 GB RAM (non ECC) | 128 GB SSD | Windows 10 (64 bits) | 1 x PCIe slot (X2 lanes) | DVI-D | DVI-D | 16:10 | 1280 | 800 | Industrial Panel PC with Intel® Core™ i5-7300U, 8 GB DDR4 RAM (non-ECC), 128 GB SSD-iMLC, WIN 10 IoT Ent. (64-bit), PCIe slot, extra DVI-D, 12.1" display with capacitive touchscreen |
| | 15.4 in | Intel® Core™ i5 | 7300U (2.6 GHz) | Passive cooling (fanless) | 8 GB RAM (non ECC) | 128 GB SSD | Windows 10 (64 bits) | 1 x PCIe slot (X2 lanes) | DVI-D | DVI-D | 16:10 | 1280 | 800 | Industrial Panel PC with Intel® Core™ i5-7300U, 8 GB DDR4 RAM (non-ECC), 128 GB SSD-iMLC, WIN 10 IoT Ent. (64-bit), PCIe slot, extra DVI-D, 15.4" display with capacitive touchscreen |
| | 12.1 in | Intel® Core™ i5 | 7300U (2.6 GHz) | Passive cooling (fanless) | 8 GB RAM (non ECC) | 128 GB SSD | Windows 10 (64 bits) | 1 x PCIe slot (X2 lanes) | NYML | DVI-D | 16:10 | 1280 | 800 | Industrial Panel PC with Intel® Core™ i5-7300U, 8 GB DDR4 RAM (non-ECC), 128 GB SSD-iMLC, WIN 10 IoT Ent. (64-bit), PCIe slot, NYML port, 12.1" display with capacitive touchscreen |
| | 15.4 in | Intel® Core™ i5 | 7300U (2.6 GHz) | Passive cooling (fanless) | 8 GB RAM (non ECC) | 128 GB SSD | Windows 10 (64 bits) | 1 x PCIe slot (X2 lanes) | NYML | DVI-D | 16:10 | 1280 | 800 | Industrial Panel PC with Intel® Core™ i5-7300U, 8 GB DDR4 RAM (non-ECC), 128 GB SSD-iMLC, WIN 10 IoT Ent. (64-bit), PCIe slot, NYML port, 15.4" display with capacitive touchscreen |
| | 12.1 in | Intel® Core™ i5 | 7300U (2.6 GHz) | Passive cooling (fanless) | 16 GB RAM (non ECC) | No Storage | No OS | No Expansion | No Port | DVI-D | 16:10 | 1280 | 800 | Industrial Panel PC with Intel® Core™ i5-7300U, 16 GB DDR4 RAM (non-ECC), No storage, No OS, no PCIe slot, no option port, 12.1" display with capacitive touchscreen |
| | 15.4 in | Intel® Core™ i5 | 7300U (2.6 GHz) | Passive cooling (fanless) | 16 GB RAM (non ECC) | No Storage | No OS | No Expansion | No Port | DVI-D | 16:10 | 1280 | 800 | Industrial Panel PC with Intel® Core™ i5-7300U, 16 GB DDR4 RAM (non-ECC), No storage, No OS, no PCIe slot, no option port, 15.4" display with capacitive touchscreen |
| | 18.5 in | Intel® Core™ i5 | 7300U (2.6 GHz) | Passive cooling (fanless) | 16 GB RAM (non ECC) | No Storage | No OS | No Expansion | No Port | DVI-D | 16:9 | 1920 | 1080 | Industrial Panel PC with Intel® Core™ i5-7300U, 16 GB DRAM (non-ECC), No Storage, No OS, No exp. slots, No I/F option, 18.5" (1920x1080) display with capacitive touchscreen, build-in type |
| | 12.1 in | Intel® Core™ i5 | 7300U (2.6 GHz) | Passive cooling (fanless) | 16 GB RAM (non ECC) | 64 GB CFast | Windows 10 (64 bits) | No Expansion | No Port | DVI-D | 16:10 | 1280 | 800 | Industrial Panel PC with Intel® Core™ i5-7300U, 16 GB DDR4 RAM (non-ECC), 64 GB CFast iMLC, WIN 10 IoT Ent. (64-bit), no PCIe slot, no option port, 12.1" display with capacitive touchscreen |
| | 15.4 in | Intel® Core™ i5 | 7300U (2.6 GHz) | Passive cooling (fanless) | 16 GB RAM (non ECC) | 64 GB CFast | Windows 10 (64 bits) | No Expansion | No Port | DVI-D | 16:10 | 1280 | 800 | Industrial Panel PC with Intel® Core™ i5-7300U, 16 GB DDR4 RAM (non-ECC), 64 GB CFast iMLC, WIN 10 IoT Ent. (64-bit), no PCIe slot, no option port, 15.4" display with capacitive touchscreen |
| | 18.5 in | Intel® Core™ i5 | 7300U (2.6 GHz) | Passive cooling (fanless) | 16 GB RAM (non ECC) | 64 GB CFast | Windows 10 (64 bits) | No Expansion | No Port | DVI-D | 16:9 | 1920 | 1080 | Industrial Panel PC with Intel® Core™ i5-7300U, 16 GB DRAM (non-ECC), 64 GB CFast iMLC, WIN 10 IoT Ent. (64-bit), No exp. slots, No I/F option, 18.5" (1920x1080) display with capacitive touchscreen, build-in type |
| | 12.1 in | Intel® Core™ i5 | 7300U (2.6 GHz) | Passive cooling (fanless) | 16 GB RAM (non ECC) | 128 GB CFast | Windows 10 (64 bits) | No Expansion | No Port | DVI-D | 16:10 | 1280 | 800 | Industrial Panel PC with Intel® Core™ i5-7300U, 16 GB DDR4 RAM (non-ECC), 128 GB CFast iMLC, WIN 10 IoT Ent. (64-bit), no PCIe slot, no option port, 12.1" display with capacitive touchscreen |
| | 15.4 in | Intel® Core™ i5 | 7300U (2.6 GHz) | Passive cooling (fanless) | 16 GB RAM (non ECC) | 128 GB CFast | Windows 10 (64 bits) | No Expansion | No Port | DVI-D | 16:10 | 1280 | 800 | Industrial Panel PC with Intel® Core™ i5-7300U, 16 GB DDR4 RAM (non-ECC), 128 GB CFast iMLC, WIN 10 IoT Ent. (64-bit), no PCIe slot, no option port, 15.4" display with capacitive touchscreen |
| | 18.5 in | Intel® Core™ i5 | 7300U (2.6 GHz) | Passive cooling (fanless) | 16 GB RAM (non ECC) | 128 GB CFast | Windows 10 (64 bits) | No Expansion | No Port | DVI-D | 16:9 | 1920 | 1080 | Industrial Panel PC with Intel® Core™ i5-7300U, 16 GB DRAM (non-ECC), 128 GB CFast iMLC, WIN 10 IoT Ent. (64-bit), No exp. slots, No I/F option, 18.5" (1920x1080) display with capacitive touchscreen, build-in type |
| | 12.1 in | Intel® Core™ i5 | 7300U (2.6 GHz) | Passive cooling (fanless) | 16 GB RAM (non ECC) | 256 GB CFast | Windows 10 (64 bits) | No Expansion | No Port | DVI-D | 16:10 | 1280 | 800 | Industrial Panel PC with Intel® Core™ i5-7300U, 16 GB DDR4 RAM (non-ECC), 256 GB CFast iMLC, WIN 10 IoT Ent. (64-bit), no PCIe slot, no option port, 12.1" display with capacitive touchscreen |
| | 15.4 in | Intel® Core™ i5 | 7300U (2.6 GHz) | Passive cooling (fanless) | 16 GB RAM (non ECC) | 256 GB CFast | Windows 10 (64 bits) | No Expansion | No Port | DVI-D | 16:10 | 1280 | 800 | Industrial Panel PC with Intel® Core™ i5-7300U, 16 GB DDR4 RAM (non-ECC), 256 GB CFast iMLC, WIN 10 IoT Ent. (64-bit), no PCIe slot, no option port, 15.4" display with capacitive touchscreen |
| | 18.5 in | Intel® Core™ i5 | 7300U (2.6 GHz) | Passive cooling (fanless) | 16 GB RAM (non ECC) | 256 GB CFast | Windows 10 (64 bits) | No Expansion | No Port | DVI-D | 16:9 | 1920 | 1080 | Industrial Panel PC with Intel® Core™ i5-7300U, 16 GB DRAM (non-ECC), 256 GB CFast iMLC, WIN 10 IoT Ent. (64-bit), No exp. slots, No I/F option, 18.5" (1920x1080) display with capacitive touchscreen, build-in type |
Porovnat produkty
Ukázat více produktů
Jak vám můžeme pomoci?
Pokud máte dotazy nebo chcete požádat o cenovou nabídku, obraťte se na nás nebo nám zašlete žádost.
Vlastnosti
NY Monitor Link
Až 100m připojení mezi průmyslovým PC a displejem
Standardní kabel Ethernet
Optimální doba odezvy displeje
Připraveno na technologii 4K
A few details...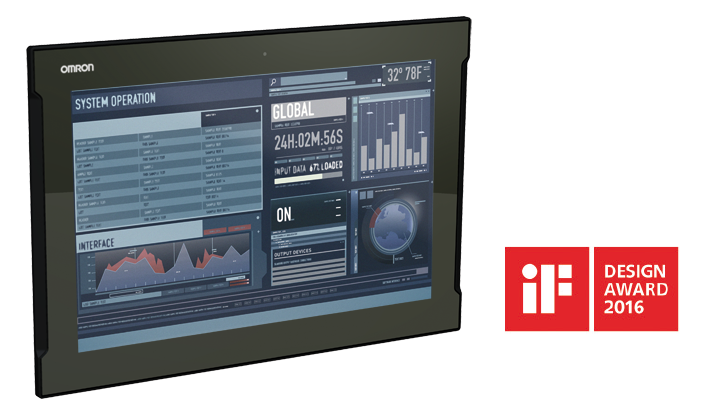 12,1", 15,4" a 18,5" průmyslový displej
Podpora více dotyků s použitím nejnovější projektivní kapacitní technologie
Detekce falešných dotyků
Ovládání v rukavicích
Podpora snadné integrované montáže
Connections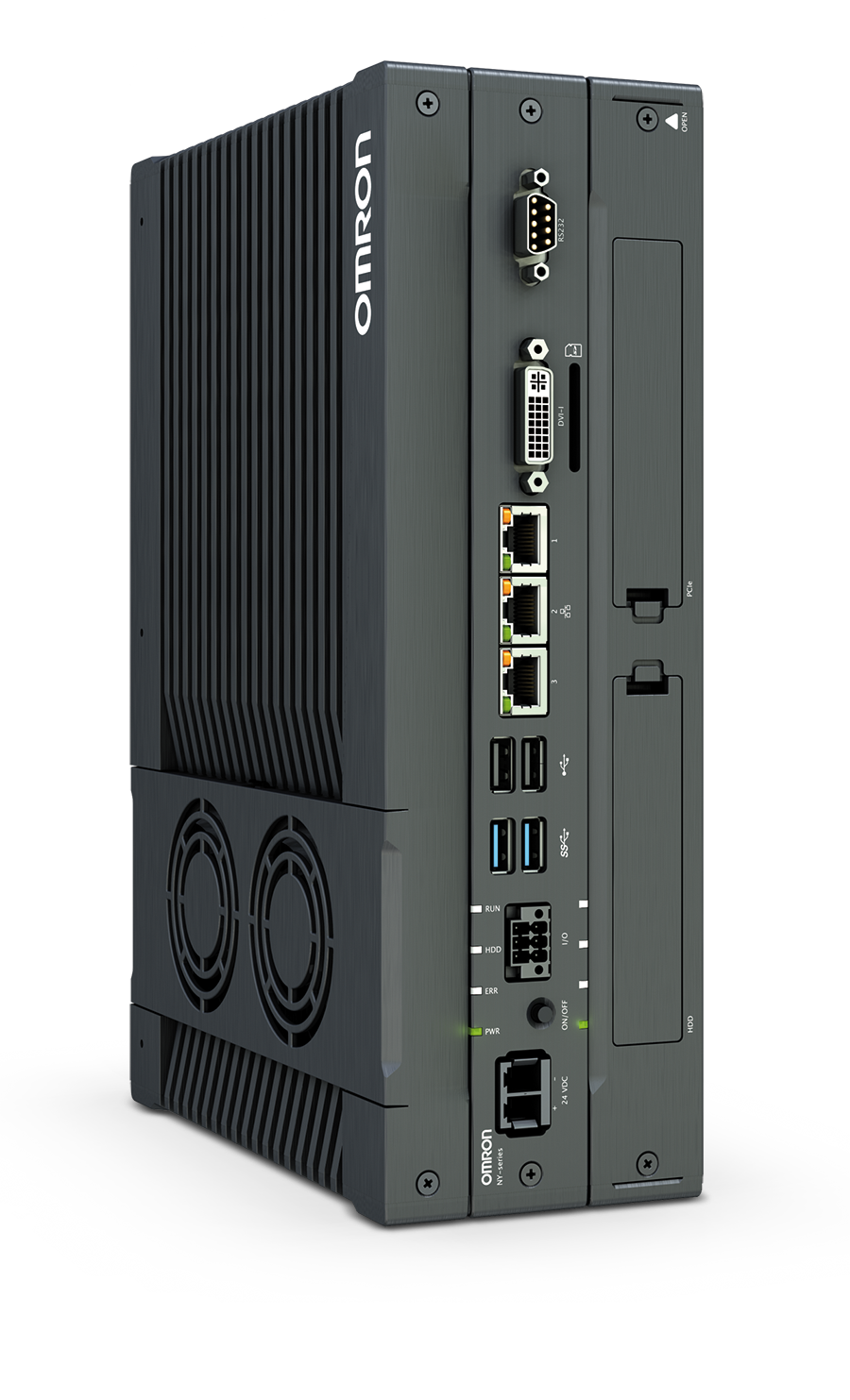 Volitelné: RS-232C nebo navíc DVI-D pro připojení dvou monitorů
DVI, 3x port RJ-45 Gigabit Ethernet, 2x USB2.0, 2x USB3.0
Výběr zařízení úložiště: volitelná druhá jednotka HDD nebo SSD (MLC nebo SLC s dlouhou životností)
Rozhraní I/O připraveno pro připojení neizolovaného napájecího zdroje UPS 24 V DC
Technologie
Performance
Založeno na procesorech Intel® Atom® až Intel® Xeon®
Podporuje až 32 GB ECC (DDR4 SDRAM)
Intel® Iris™ Pro Graphics nebo Intel® HD Graphics
Jedinečná efektivita chladiče
Soulad se směrnicí RoHS (2002/95/EC), směrnicemi EU, registry KC, RCM, cULus, EAC
Simplicity improves reliability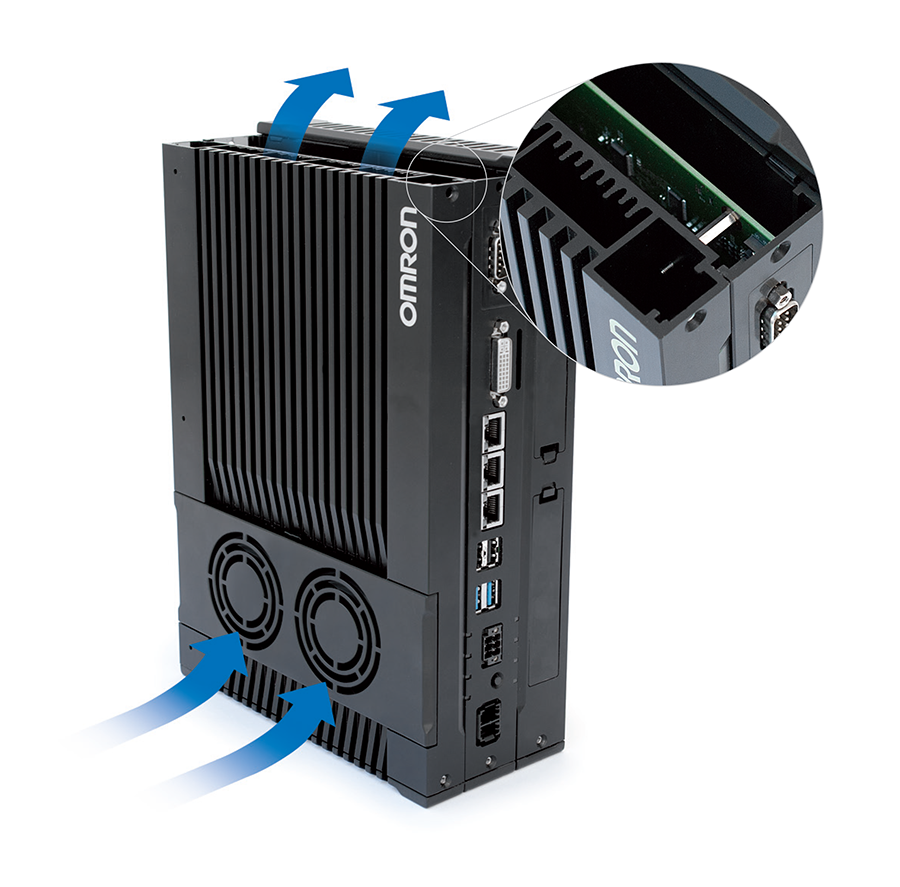 Zbytečná složitost způsobuje problémy, proto jsme ji kompletně eliminovali, abychom zvýšili spolehlivost a maximalizovali výkon.
Žádné vnitřní kabely
Žádné složité chladicí systémy
Konstrukčně jednotné provedení umožňuje budoucí rozšíření
Snížené náklady na sestavení, údržbu a práci
Velmi odolná architektura. Hliníkové pouzdro
Aktivní chlazení a proudění vzduchu oddělené od elektroniky
Videa
Engineering video - How Omron keeps Industrial PC's cool
Omron engineers explain what choices they made during the development of the NY Industrial PC platform. In this episode R&D engineer Santiago Figueira talks about the challenge of making heat transfer more efficient. He describes how he worked with colleagues to create an entirely new concept, which was tested using simulations and prototypes until the ideal solution was developed.
Engineering video: "How Omron makes multi-touch industry-proof"
Is it possible to operate capacitive touchscreens with gloves or to detect abnormal touch behavior, like water? In this episode R&D engineer Tom Derks explains which choices they made during the development of the NY Industrial PC platform to make it industry proof.